Pizza Biscuits Recipe
When it comes to weekend breakfasts I love to eat a big and indulgent one. Think beer banana french toast bites and huevos rancheros. But when it comes to weekdays I was the type of guy that went with milk and cereal that's until I found out this Pizza Biscuits recipe.
Pizza Biscuits are exactly what we need for breakfast on a weekday. They are portable, so you can take them with you on the go when you are driving to work (they go great with some black coffee), they are extremely flavorful so you don't need to add any extra toppings which is a must if you plan to take them on the go, and you can make them ahead so it's just grab and go before heading out.
I've found myself making a batch of these biscuits during the weekends to have enough biscuits for the week. You can keep them in your fridge and then pop them in the microwave for a couple of seconds before eating them, or if you are like me and think that cold pizza has it's own cool factor just eat them cold!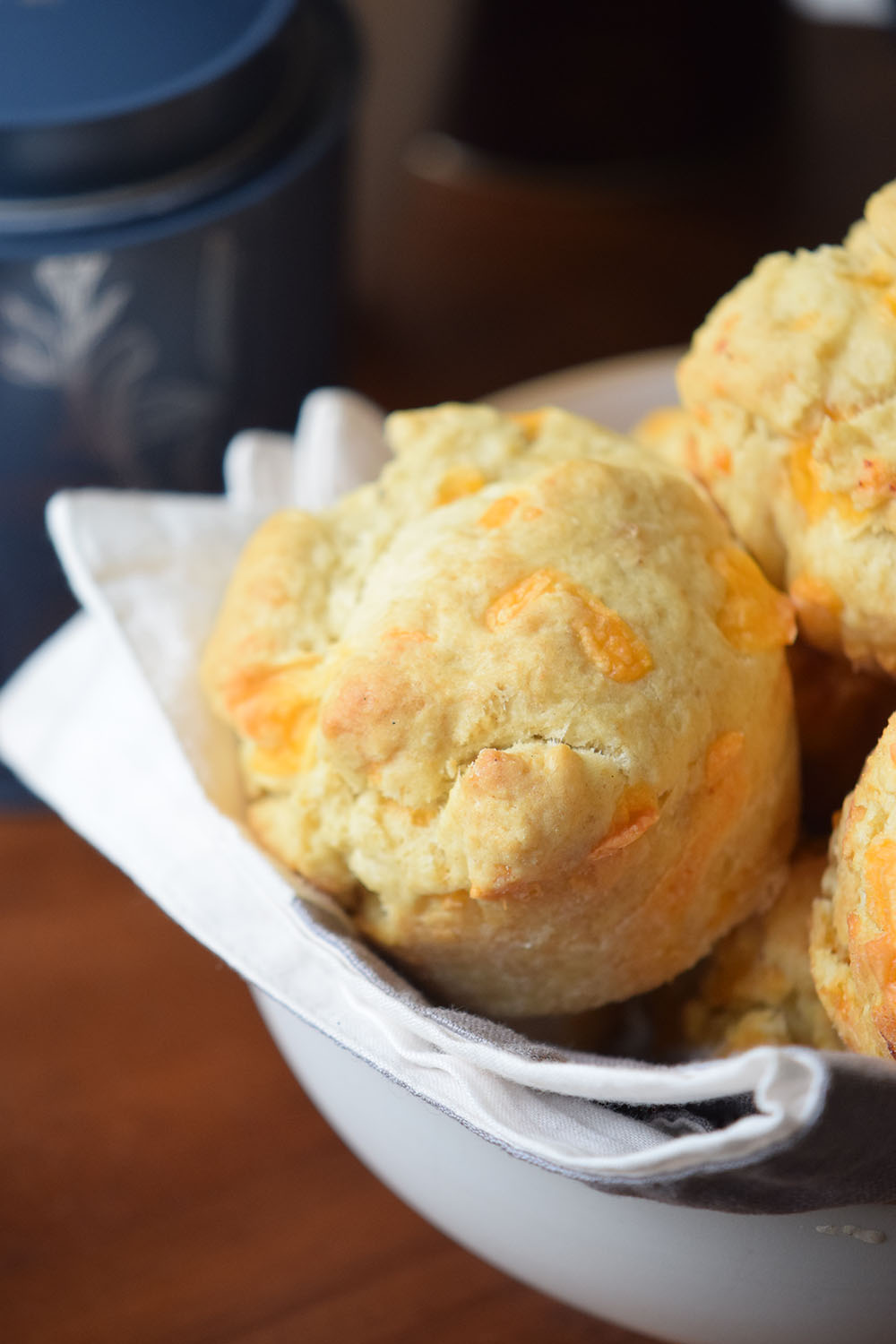 I made them in two ways because I like variety. One with some marinara sauce and the other without the sauce and a double serving of cheese. Both of them are just as delicious and as packed with flavor, so it's really up to you.
Mixing them together is as easy and adding your ingredients to a bowl and mixing until incorporated and then just pouring in a cupcake pan or muffin pan and taking to the oven until brown.
You can also make them smaller (using one of those bite sized cupcake pans) and use them to dip. They go great with a good cheese and beer dip and with a bbq chicken one.
Pizza Biscuits Recipe

Ingredients
2 ½ Cups all-purpose flour

1 Cup milk

½ Cup marinara sauce

¼ Cup butter

½ Cup cheddar cheese, shredded

1 Tbsp sour cream

1 Tsp baking powder

1 Tsp salt

2 Eggs
Directions
Preheat oven to 400°F.

In a large bowl, mix all the ingredients until well combined.

Optional: swap out the marinara sauce and double de cheddar cheese.

Grease a muffin tray with non-stick cooking spray and pour one scoop of batter into each space.

Bake for 15 – 20 minutes, or until brown.

Remove from the oven and let them cool down.

Serve and enjoy.
Facebook Comments