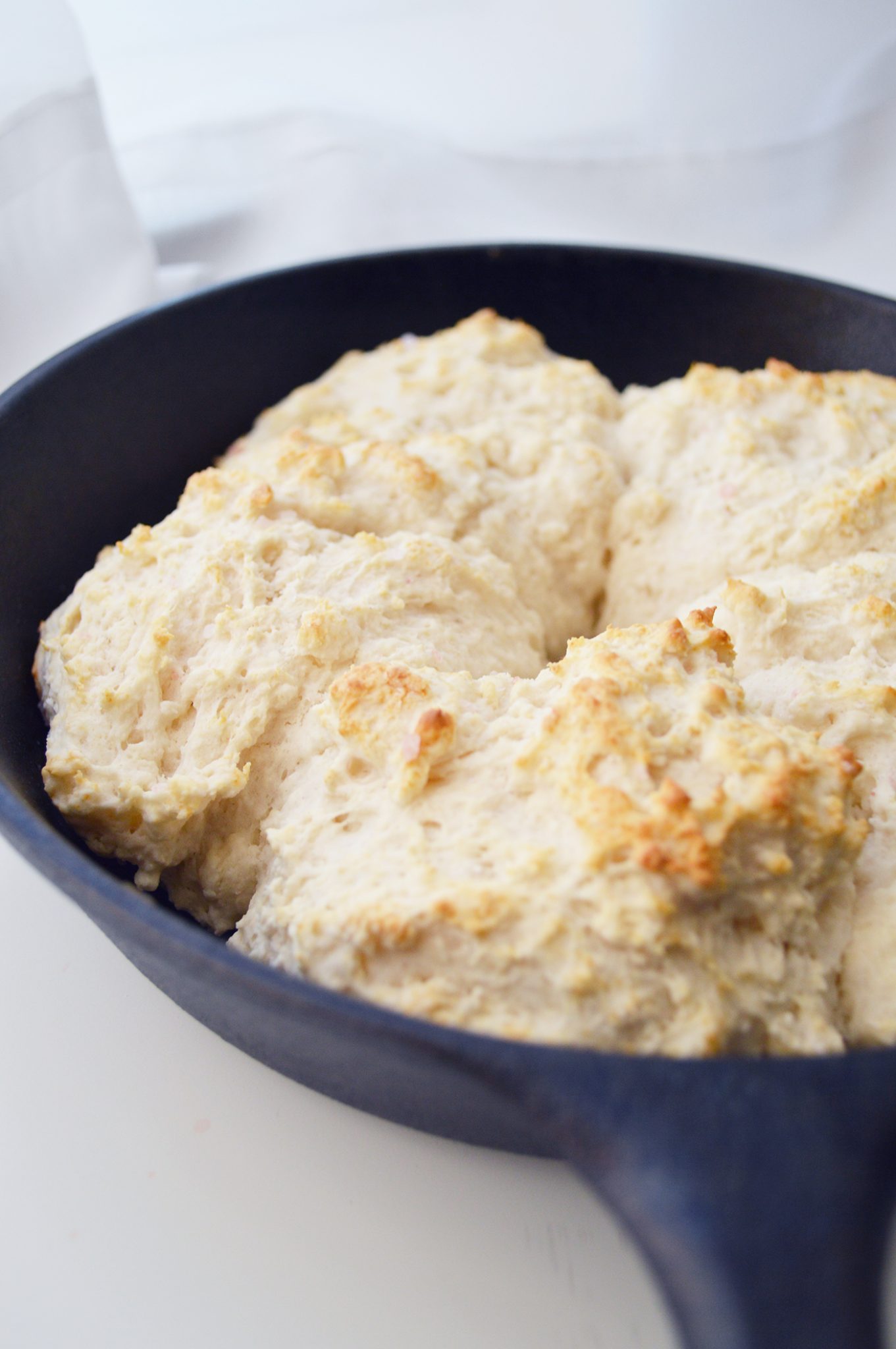 Dairy and Egg Free Souther Skillet Biscuit Recipe
There are times when we just want to eat healthier. Lately our son has been having some problems digesting milk so I thought that I would actually try some dairy free recipes in the hopes that this would help him. I am a FANATIC about recipes without dairy. They absolutely must taste good or I won't publish the recipe. In the south, we are all about the biscuits and no one love biscuits or breakfast more than I do. We love biscuits with breakfast, lunch and dinner. We hope that you love this Dairy and Egg Free Southern Skillet Biscuit Recipe.
Dairy and Egg Free Southern Skillet Biscuits Recipe
Ingredients:
2 cup Heart Smart Bisquick
½ cup almond milk
1 teaspoon Earth Balance butter substitute
½ to 1 teaspoon Earth Balance butter substitute to grease the skillet
Directions:
Place a 6 inch skillet in the oven and preheat to 450 degrees.
While that is heating up you can mix together the biscuits. You may choose to use coconut oil in place of the Earth Balance substitute or omit that step all together. Adding it will give the biscuits more of a classic buttery taste.
Combine all ingredients at once and stir until just combined.
When the oven has hit its temp, very carefully remove the skillet, coat with the additional butter substitute and then dollop the batter into the skillet. This amount made about 5 good size biscuits; you may choose to make them a little bigger or smaller.
Bake for 7 to 9 minutes or until golden brown at the edges.
Remove from the skillet and let cool for a few minutes before serving.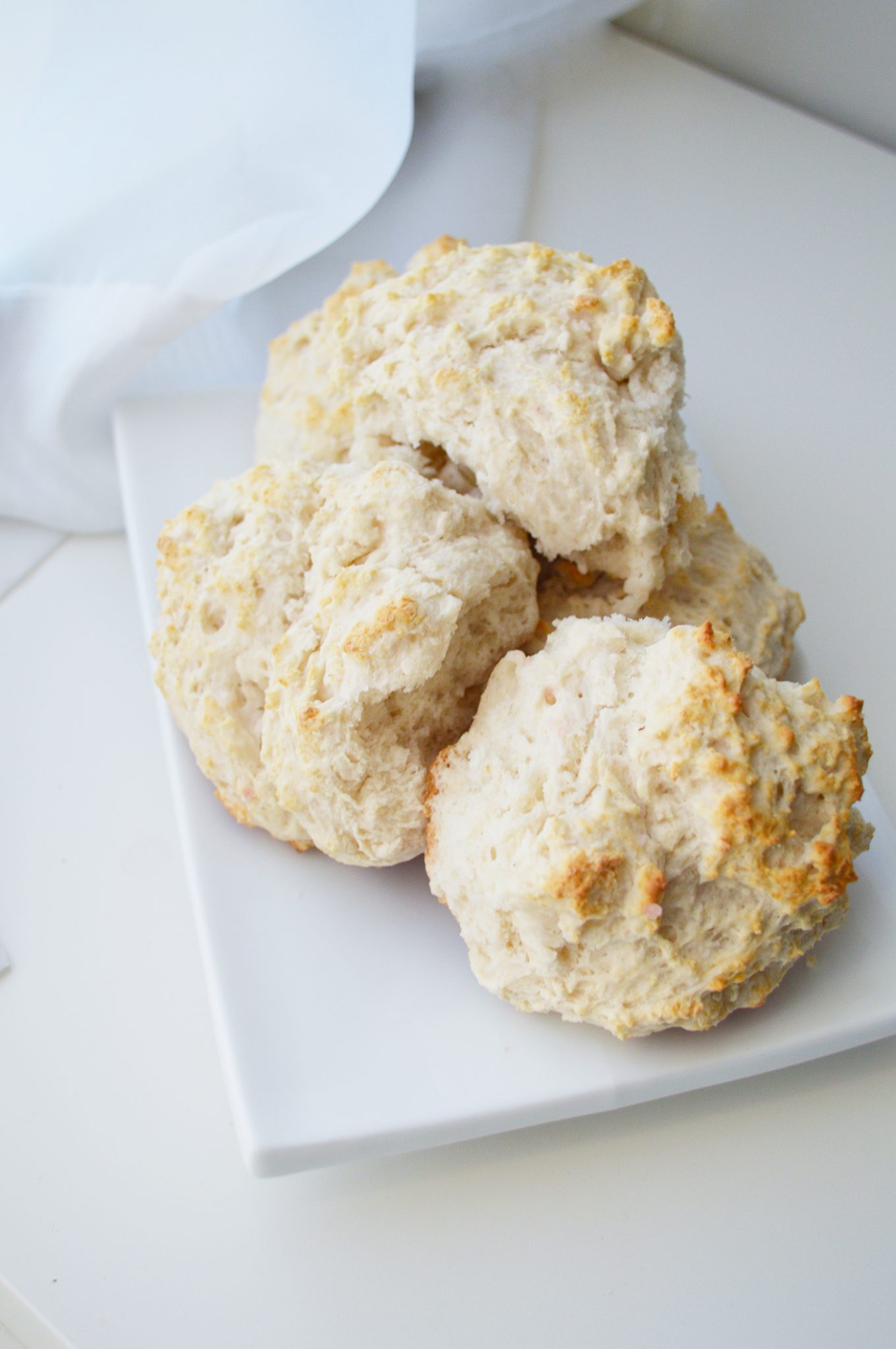 Slap some butter and your favorite preserves on freshly made, warm biscuits and you just might reach food nirvana. They are delicious! We hope that you are inspired by this Dairy and Egg Free Skillet Southern Biscuits recipe. Happy cooking!
Facebook Comments