Pork loin rotisserie recipe
I love pork and I love creating recipes that utilize pork. It truly is a utilitarian meat because it works so well in many different ways. Think about it. Pork works with so many flavor profiles. BBQ? BBQ ribs? Not a problem. Or maybe you are looking for  a nice, juicy cut that features herbs? Maybe earthy flavors are your thing? How about spicy? Sweet? It doesn't matter, pork does it all, and it does it well. I mean, can you even imagine a world without bacon? I shudder at the thought (must go to my happy space). One of my favorite ways to enjoy pork is this recipe right here. Tender pork loin is marinated in honey and fresh thyme, and the cooked rotisserie style with a grill. It truly is to die for…well, don't actually do that. But it is quite good. We hope that you love this Pork loin rotisserie recipe.
Pork loin rotisserie recipe
Ingredients
Directions
The night before planning to cook this I like to marinade the loins in a mixture of the honey, olive oil, thyme, sea salt and pepper.
When ready to cook, heat the grill to about 425 degrees or medium heat.  Carefully place the pork loins in the rotisserie basket and turn on.  Cook until the meat hits 145 to 160 degrees, you can decide what the best fit is for you.  (USDA recommends 160 degrees though most chefs note 145 is ideal for a fully cooked and moist pork loin).
Very carefully remove from the grill and basket, lightly cover with tin foil and let rest for about 10 minutes before slicing.
The honey caramelizes and you get a tinge of sweet and savory at the same time, perfect year round dish! We enjoyed this with steamed broccoli and sautéed summer squash.
We hope that you love this Pork loin rotisserie recipe. Bon apetit!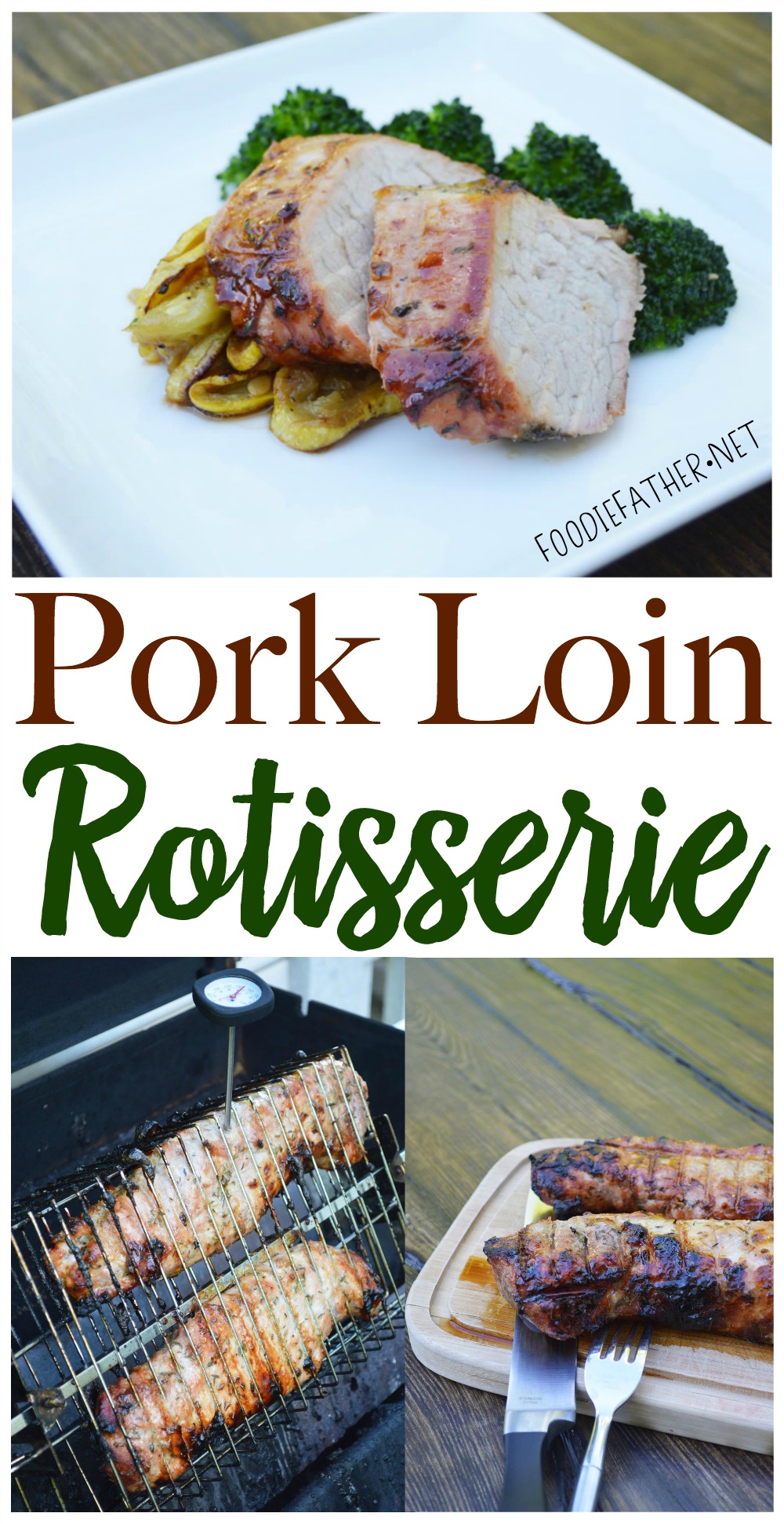 Facebook Comments