If you've been a reader around here for a while then you probably already know how deeply passionate I am about grilled dishes. For me cooking properly seasoned BBQ food is an art on its own and grilling is a great excuse to invite friends over to enjoy some home cooked meal and some cold drinks. But at the same time is the perfect way to cook a powerful weeknight dinner like this BBQ Bowl Recipe.
This BBQ bowl has two things that make me make it day after day: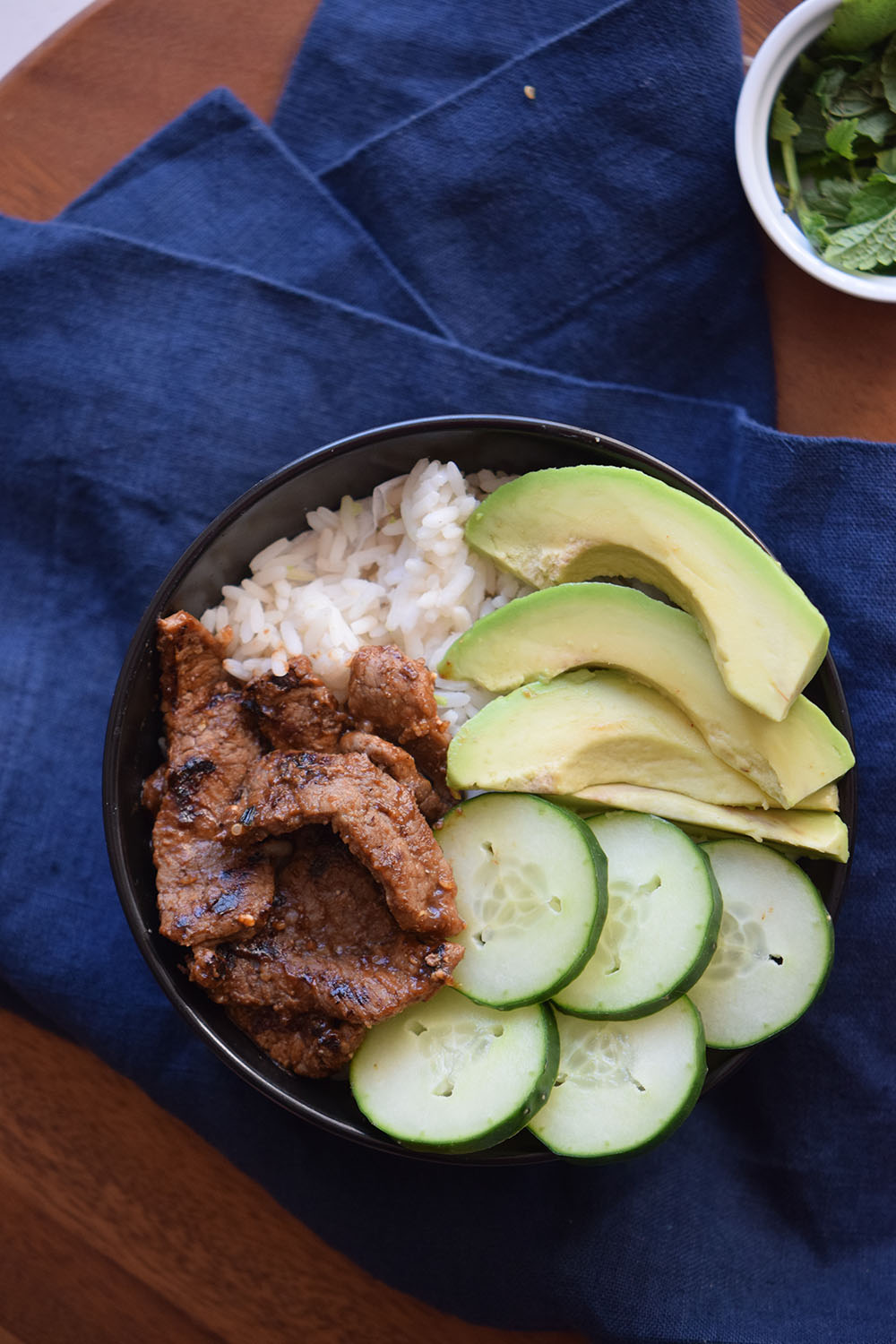 1. It's super quick to make, so even if you are grilling the meat that same day you can still finish it up in under 30 minutes. You can also swap some things to fit whatever you like and have on hand already like maybe extra cheese or some lettuce.
2. You can use leftover meat from a BBQ to make it! This is for me the most important thing and the reason I've made this dish so much during Summer. After we host a BBQ at home, we are always left with bits and pieces of meat, so I just throw them in this bowl and call it a dinner. Trust me when I said this will come handy for the Labor Day weekend.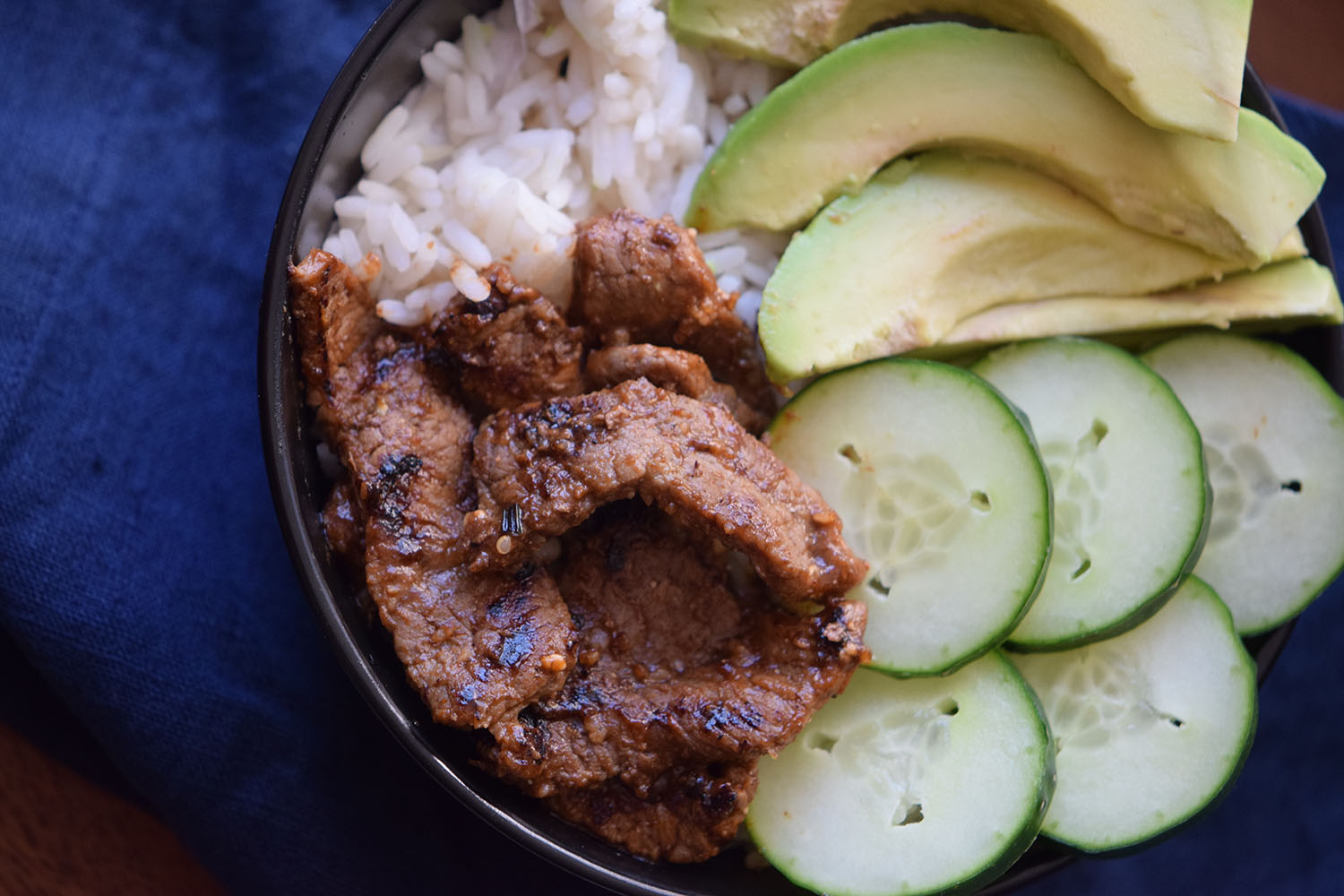 And then it's the fact that this is really delicious because honestly, that's probably one of the most important things a good meal should be. The meat is perfectly seasoned, the avocado provides a lot of creaminess (that in my opinion is a must), and the cucumber is cool and gives all the crunchiness a good dish should have.  If you are feeling like taking this to the next level you can also add some bacon bits and a drizzle of bbq sauce.
BBQ Bowl Recipe
Ingredients
2 pounds meat
2 tbsp BBQ sauce
1 tsp ground ginger
1 Tsp paprika
Salt and pepper to taste
Sides: 1 Cup cooked rice Half cucumber sliced ½ Avocado, sliced
Directions
Take the meat to a bowl and season it with the BBQ sauce, ground ginger, paprika, salt, and pepper.
Transfer to a pan over medium heat or griller and cook until desired doneness.
Place meat on cutting board and slice into strips.
Fill the bowls with the rice, avocado, cucumber and meat. Serve and enjoy.
Save
Facebook Comments