I love Mexican food.  There, I said it. I also love pasta and all things Italian. In this dish, we will be combining these two loves!  I present you with Smoky Chicken Enchilada Pasta.
This is pretty much a combination of the two most popular cuisines in the country. We have Mexican food and Italian food combined into one dish.  This makes for a stupid good meal.
We are using all the good things an enchilada has, which is basically tomato and chicken, spices, and peppers. We are then mixing that with a little Italian flair; think garlic, pasta and olive oil. Then we top everything with some bacon, because bacon makes everything better (and if you don't believe then go and check this Bacon Chocolate Ice Cream to see what I'm talking about).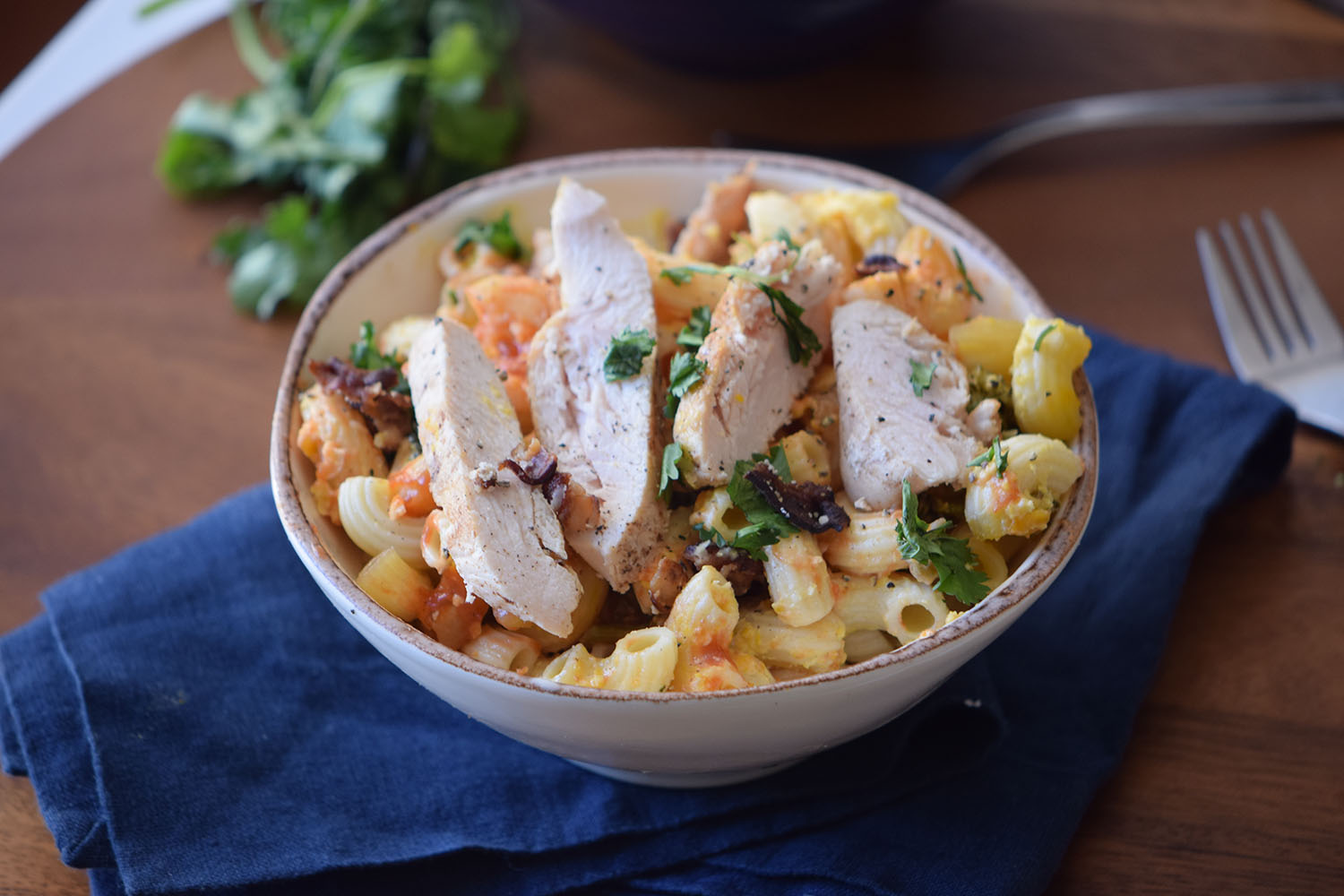 This is a pretty easy recipe that only takes around 20 minutes from start to finish. You can whip it up for a date night, you can make it for the family, heck you can make it for yourself! It's one of those meals that works for every occasion in life.
The secret is letting the chicken rest with the herbs before cooking.  It takes the chicken from bland and boring to spicy and flavorful.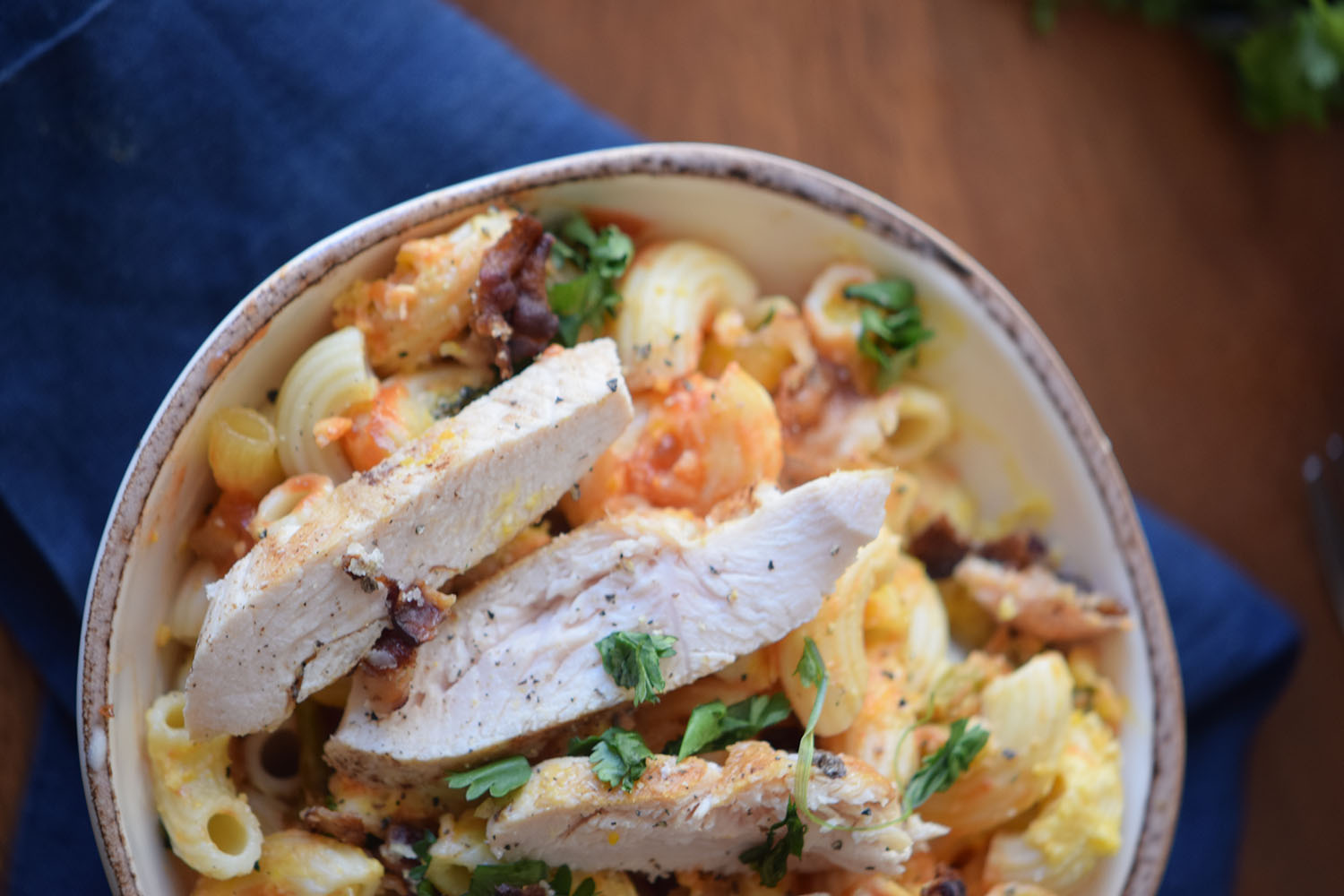 And finally always top with parsley, it's totally worth the extra step.
Smoky Chicken Enchilada Pasta
Ingredients
2 cups elbow pasta

1 large chicken breast

4 roma tomato, chopped

½ onion, chopped

1-2 canned chipotle peppers

2 garlic cloves, minced

2 tbsp chopped parsley leaves

2 tsp oregano

1 tsp thyme

1 tsp smoked paprika

3 bacon strips, chopped

drizzle extra virgin olive oil

salt and pepper to taste
Directions
Season the chicken with the garlic, thyme, smoked paprika, salt, and pepper. Refrigerate for 2 hours.

In a skillet over medium heat, cook the chicken for 8-10 minutes per side. Once done, cut into slices and set aside.

While cooking the chicken, boil water in a pot (always salt your water), and cook the pasta until al dente.

In a food processor, process the tomato, chipotle pepper, olive oil, oregano, salt, and pepper. Set aside.

Heat the sauce is a saute pan.  Once hot, add the pasta and bacon.  Toss to coat well.  Plate the dish, and top with the chicken and parsley.

Serve and enjoy.