I love to make appetizers and finger food to share with friends and family when they come over. Whether it's to watch a game, enjoy a BBQ, or just because, this Louisiana Wings recipe is a must make on my list.
For me, wings are the perfect party food. You can eat them with your hands, you can dip them in extra sauces and dressings (ranch anyone?), and everybody loves them. Seriously have you ever met someone that didn't like wings? It's almost impossible because they are lip smacking good!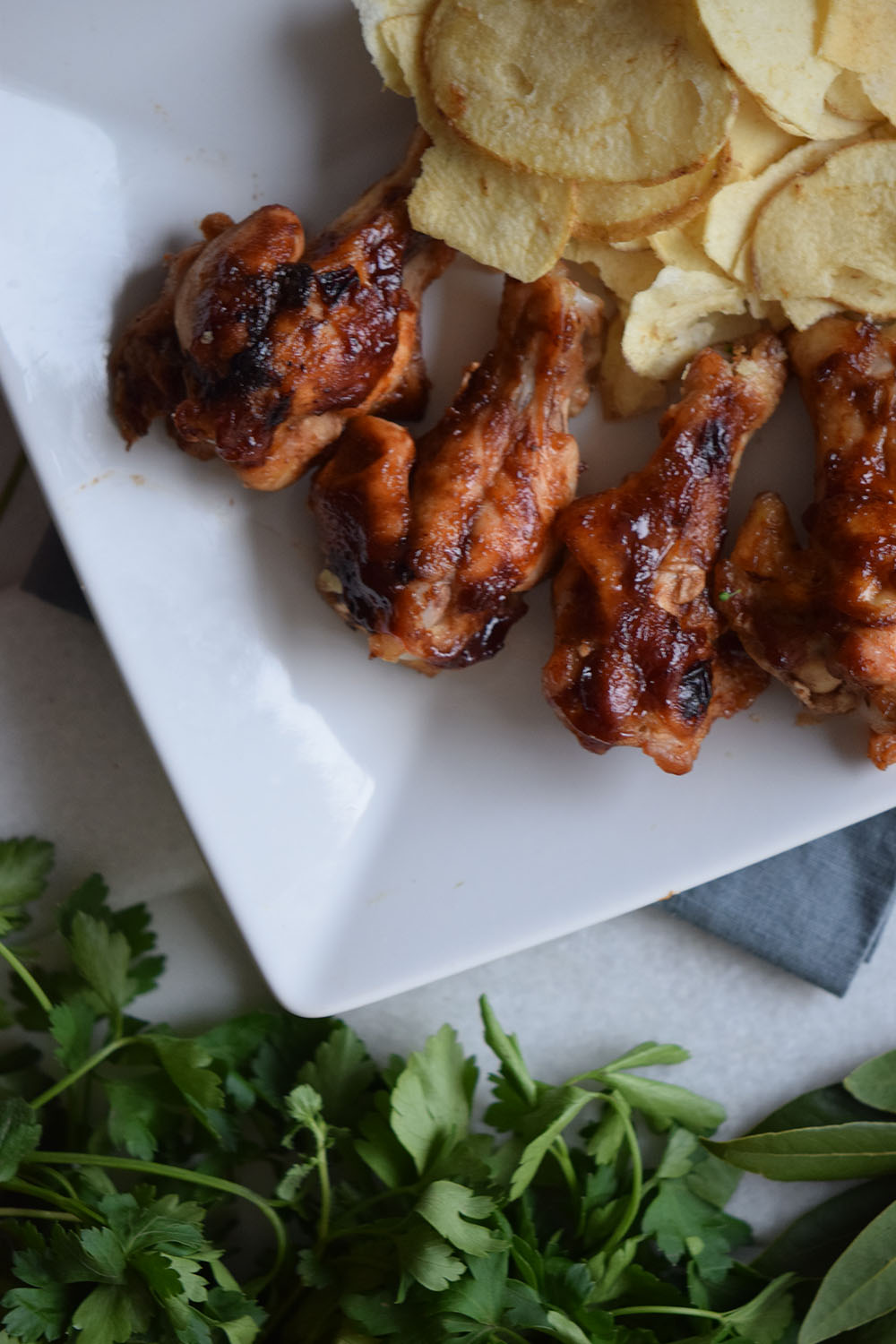 These Louisiana Wings are just like the traditional wings, but better. They are hot, fire hot, and so packed with flavor any other dipping is not necessary.
They are also so soft and tender they fall off the bone. I mean, you know you just made a good batch of chicken wings when they fall off the bone with almost no effort.
The secret to the supercharged flavor and the tenderness of these Louisiana Wings is marinating. If you've been a reader around here for a while, then you know what I think about marinating the meat before cooking it.
Marinating let the flavors really soak into the meat, so you end up with a really flavorful appetizer. If you are marinating it with lemon juice as well, you "break down" the meat and the end result is so much tender and juicy. Overall if you are craving a flavorful, tender cut of meat (or wings) marinating it is the way to go.
So that's what I did with the Louisiana Wings, I marinated them in hot sauce, lemon juice, garlic, salt, and paprika for around 5 hours. Then after all the flavors were soaked, I grilled them until both sides were crispy and the wings were done.
And then it's just a matter of serving with some potato chips and enjoying the good conversation with friends and family.
Louisiana Wings Recipe
Ingredients
4 ½ Lbs. cut in half chicken wings, tips discarded
1 ½ Cup hot sauce
½ Tsp. garlic salt
1 Tsp. paprika
1 Cup lemon juice
Potato chips for serving
Directions
In a bowl mix the hot sauce, garlic salt, paprika, and lemon juice.
In a different bowl, place the wings and cover with the sauce.
Marinate for five hours.
Grill for 20 – 30 minutes.
Turn wings until both sides are crispy.
Serve, side with some potato chips, and enjoy.