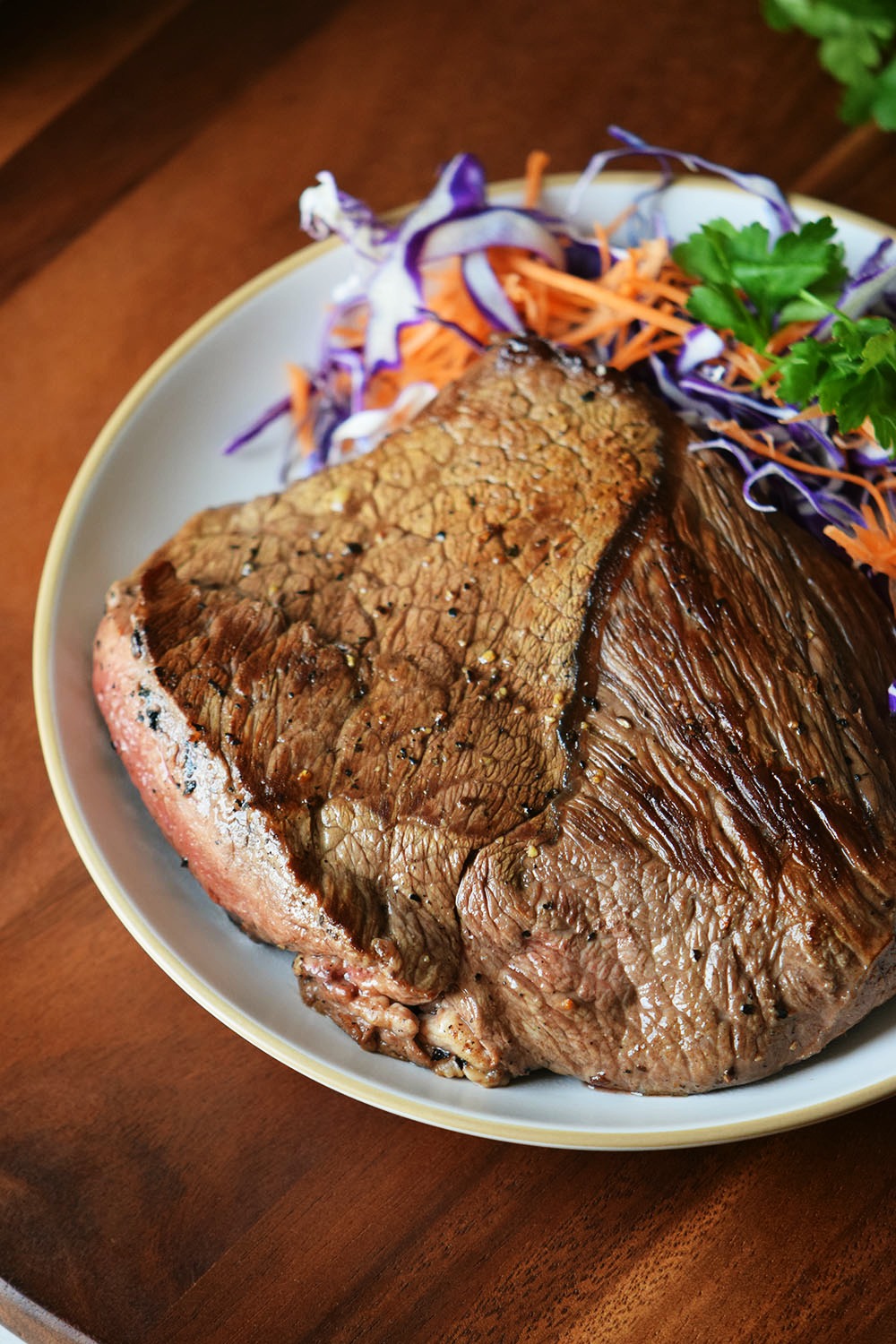 Guys, today I'm bringing you a great recipe. One of those recipes that you should always have on hand. It's the kind of recipe that leaves people talking for days about your cooking abilities. I'm talking about Marinated Asian Steak, and you should go to buy the ingredients and make it this weekend.
First, this is very easy to make, but it has a couple of tips and tricks that you should keep in mind when making it. After all, this is the best piece of steak you are going to eat.
The most important thing? Marinate your meat. It lets the meat infuse with flavor, leaving you my friend with one tasty steak.
Then comes the Asian kick. This Marinated Asian Beef is not your traditional BBQ (nothing against it, BBQ is delicious!). This has an international flair to it, so we are using a couple of seasonings that are basics in the Asian cuisine: ginger, soy sauce, and rice vinegar. When you throw in honey, brown sugar, garlic and sriracha sauce (for the hot factor), you have something special.
You can find those Asian condiments in your supermarket, at a specialized food store or if you are feeling lazy and want things to arrive at your doorstep on Amazon.
Once you have your condiments mixed, rub your steak with it and let it marinate for a minimum of 30 minutes. If you have more time, let it sit in your fridge longer. I usually advise to let it sit overnight for a full flavor explosion.
Then just cook the Marinated Asian Steak in a pan or grill for a couple of minutes on each side and serve it with some slaw or potatoes.
Marinated Asian Steak
Ingredients
10 oz. steak

3 Tbsp honey
3 Tbsp soy sauce
2 Tbsp sesame oil
1 Tbsp rice vinegar
2 Tbsp brown sugar
1 Minced garlic clove
1 Tbsp grated ginger
Pepper and Sriracha sauce to taste
1 Tbsp vegetable oil
Side
Directions
In a bowl mix the honey, soy sauce, sesame oil, rice vinegar, brown sugar, garlic, ginger, sriracha sauce and pepper.

Add the steak into the mix, and let it marinate for  a minimum of 30 minutes (up to 1 day).
Heat the vegetable oil in a pan over medium heat.
Place the marinated steak in the pan and cook for 7 – 10 minutes.
Optional: add some of the marinated sauce to the pan.
Serve, top with some black pepper, and enjoy.
Facebook Comments