Every once in a while, I find myself craving some home cooked breakfast. You know the drill, something warm that tastes like comfort food, and while I'm not a big fan of oatmeal I decided to give it a try and make some Caramel Banana Oatmeal Recipe at home. And guys I have to say this is delicious.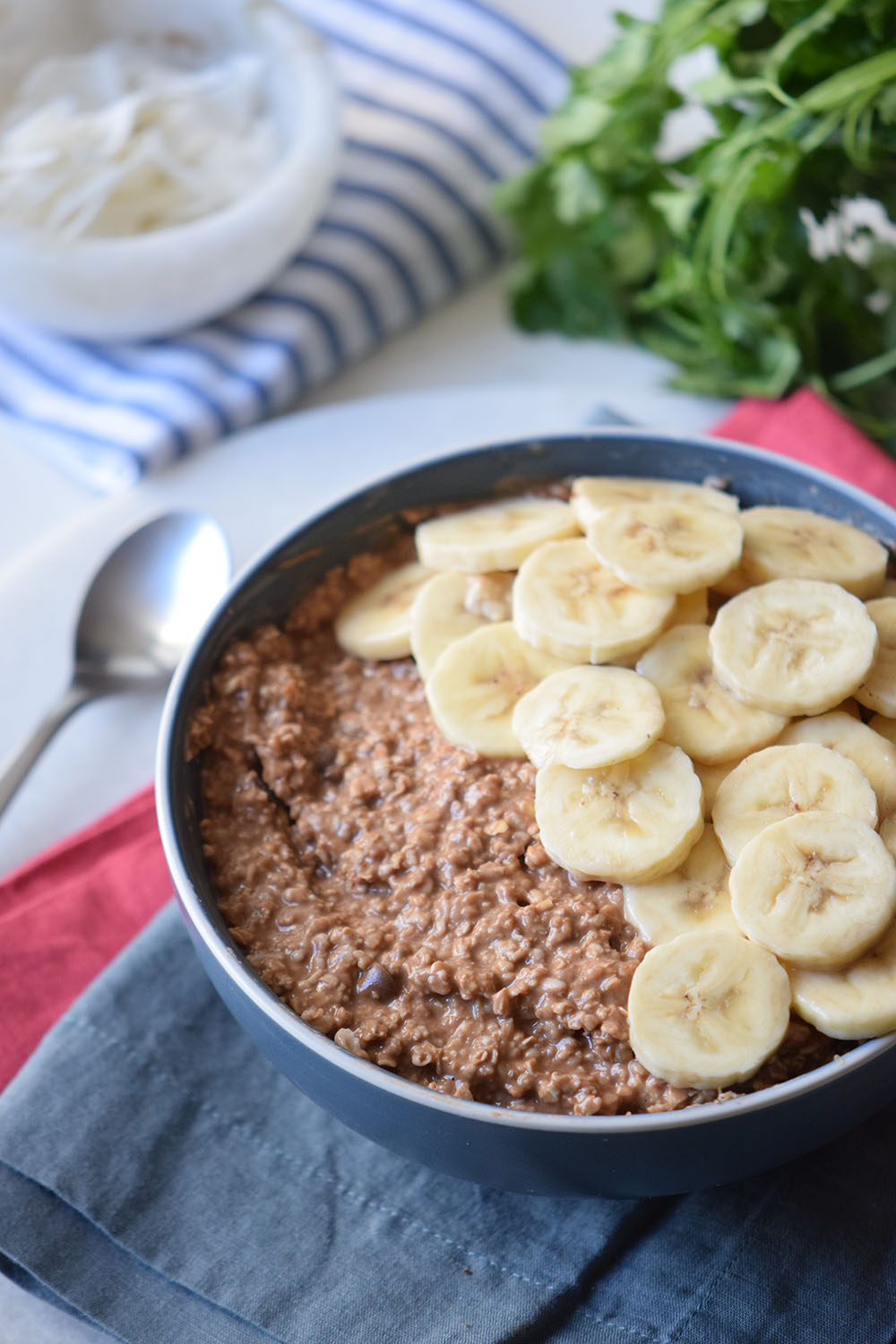 The most important thing you need to know about this recipe? Is easy, and I'm not saying it just for the sake of saying it, I really mean it. This is a matter of throwing all your ingredients into a saucepan and waiting for it to cook and get all creamy. I usually make this on hectic weekday mornings but this is also a delicious recipe to make on a camping trip when you have limited utensils and ingredients. Since you only need one pot and you can take all the ingredients with you in a cooler is a good alternative to the classic PB&J sandwiches.
And then is the flavor factor, this is packed to the brims with flavor. The oatmeal is cooked with some mashed banana into it, so it's almost like if a banana bread had a baby with oatmeal.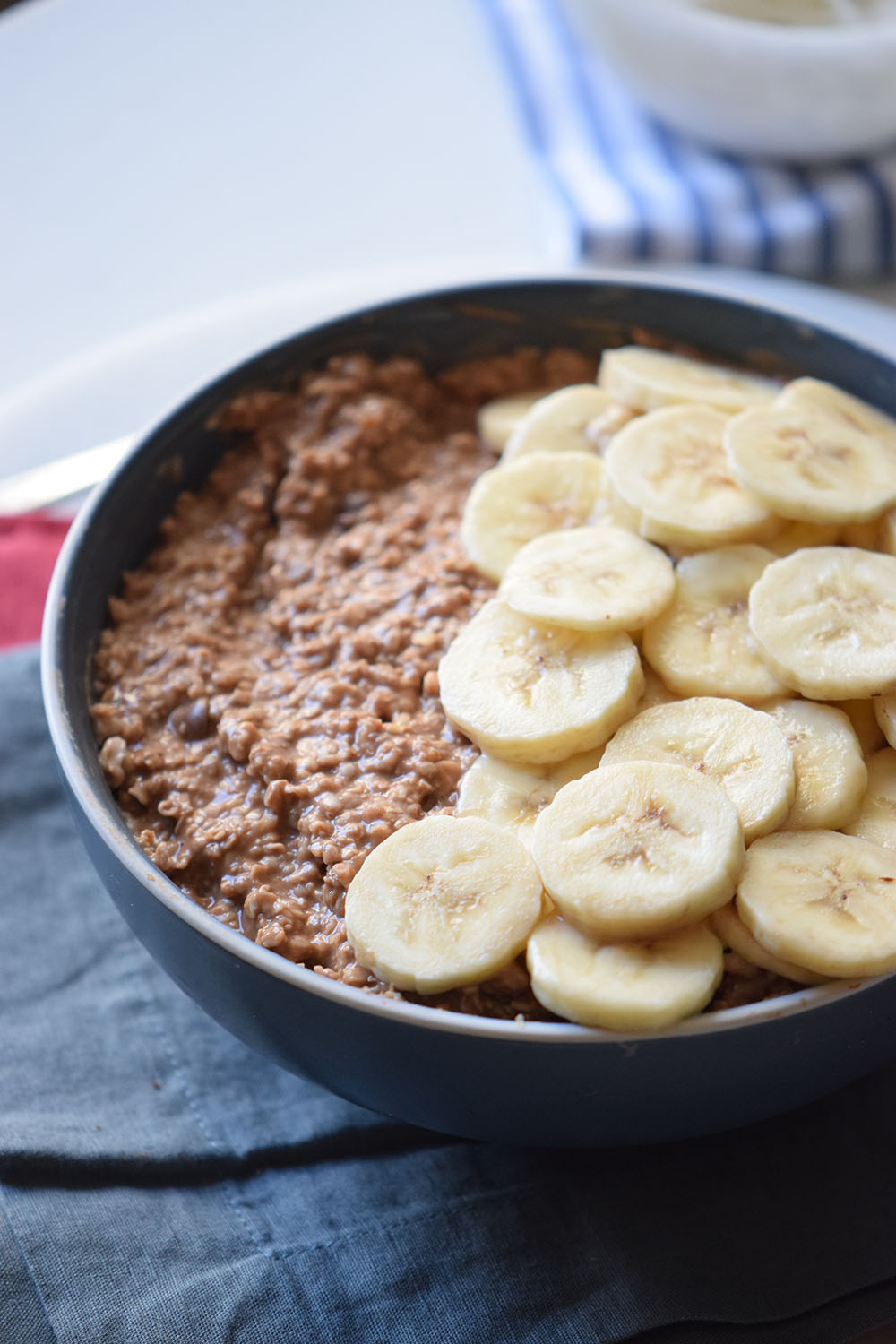 I decided to take it one step further and also add some caramel to the oatmeal because between you and I a drizzle of caramel makes everything better. While you can totally skip it if you are not too fond on caramel I really advise to keep it there. It gives a lot of depth flavor to the oatmeal + the banana and caramel combo is just one of the best flavor combinations I ever had.
And finally, before serving, top it off with some banana coins (and maybe an extra drizzle of caramel syrup).
Caramel Banana Oatmeal Recipe
Ingredients
2 Cups oats

1 ½ Cup milk
1/4 Cup caramel syrup
1/4 Cup chocolate syrup
1 Tbsp brown sugar
½ Cup ripe banana, mashed
1 Cup banana coins
Directions
In a saucepan, over medium-high heat, add all the ingredients. Mix until incorporated. 

Let it cook for 10 minutes or until thick.
Remove from heat.
Serve in bowls, top with banana coins and enjoy.