The Method
Alright, lets get cooking. First thing you want to do is preheat your oven to 375. Once it's ready get that pork loin in the oven and cooking.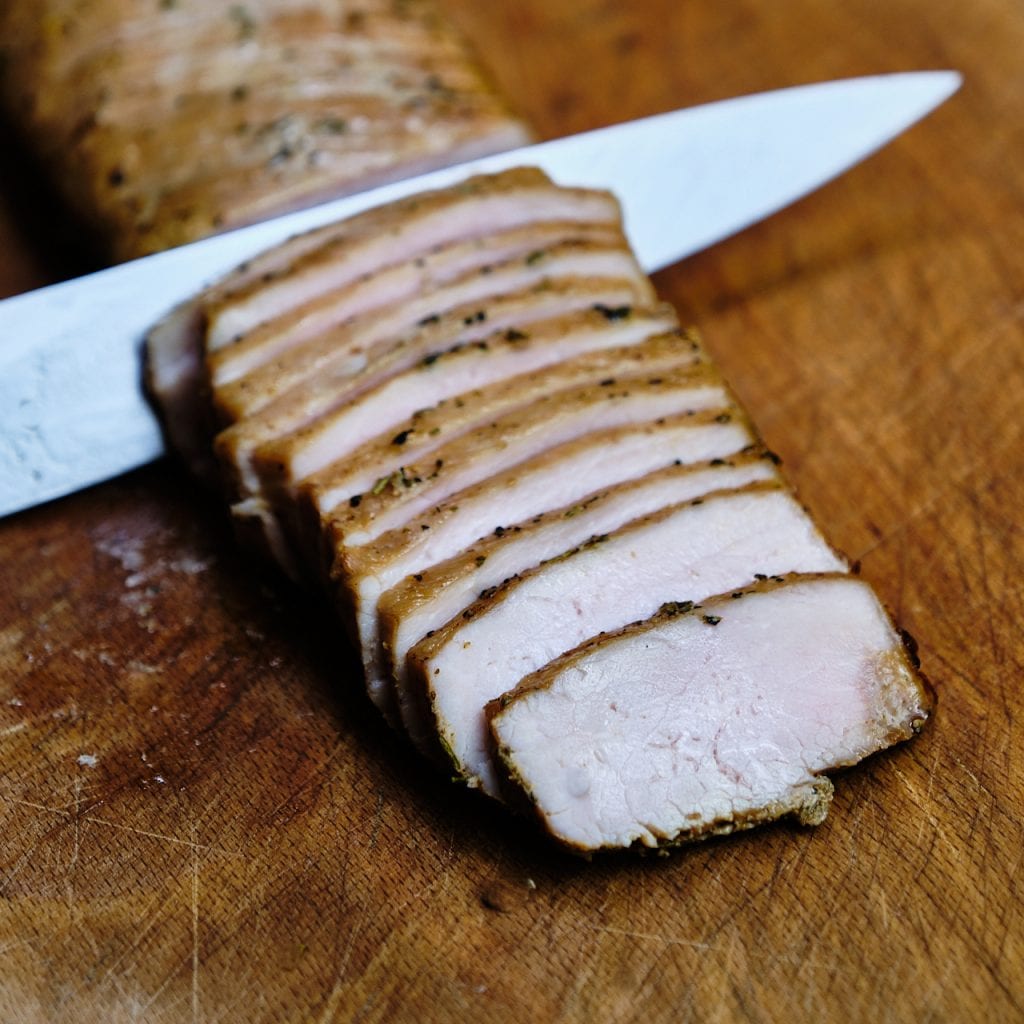 I put mine on a sheet tray with a rack, and I placed it in the upper third of the oven. I let it cook for about 35 minutes total. Once it came out, I let it rest for 10 minutes and sliced it up into 1/4″ pieces.
While the pork loin was cooking, I did all of my slicing of the tomatoes and cheese. I dressed the tomatoes with salt, pepper, olive oil, and balsamic vinegar, and from there I plugged in my sandwich press to preheat to 350 degrees.
Now all we have to do is build our panini. First up on to the sub roll was the sliced roasted pork.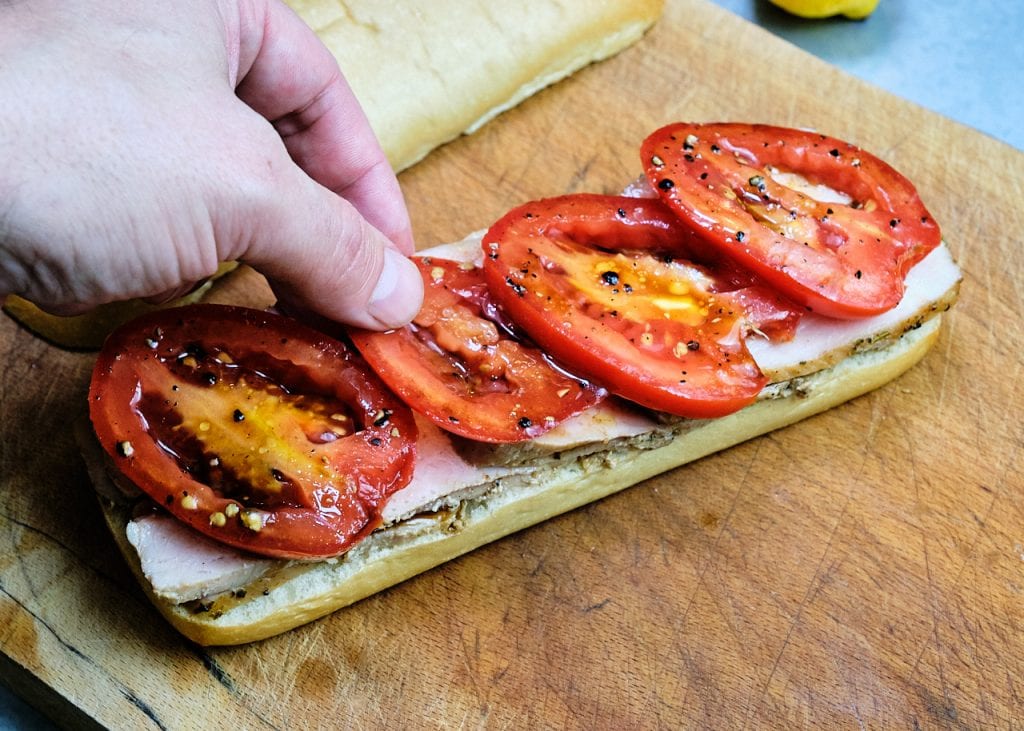 Next up was a layer of those awesome looking dressed roma tomatoes.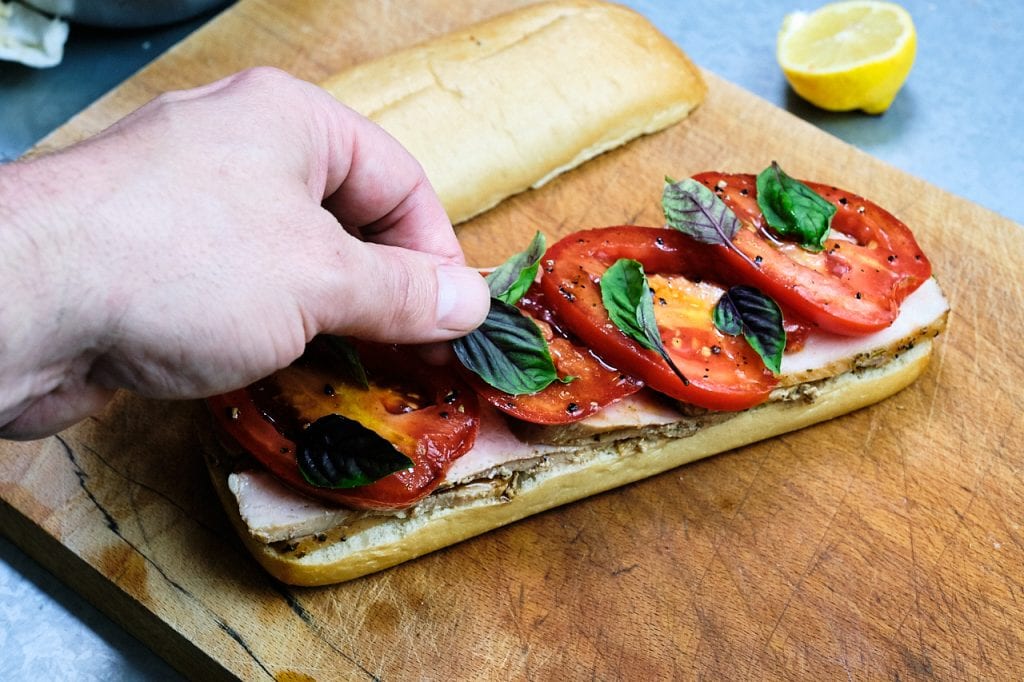 Then came the basil. Feel free to be liberal with your herb here….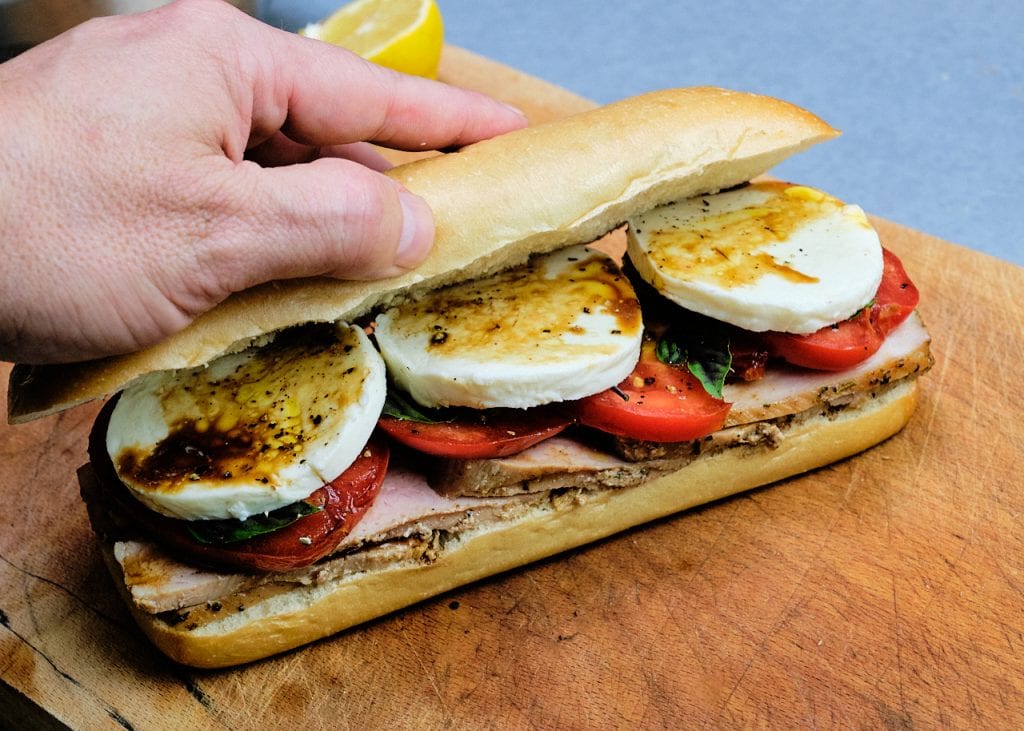 On top of all that goodness we added our fresh mozzarella, and then we drizzled some of the juice from our marinated tomatoes over the cheese. Now add the top of the sub roll and into the press we go.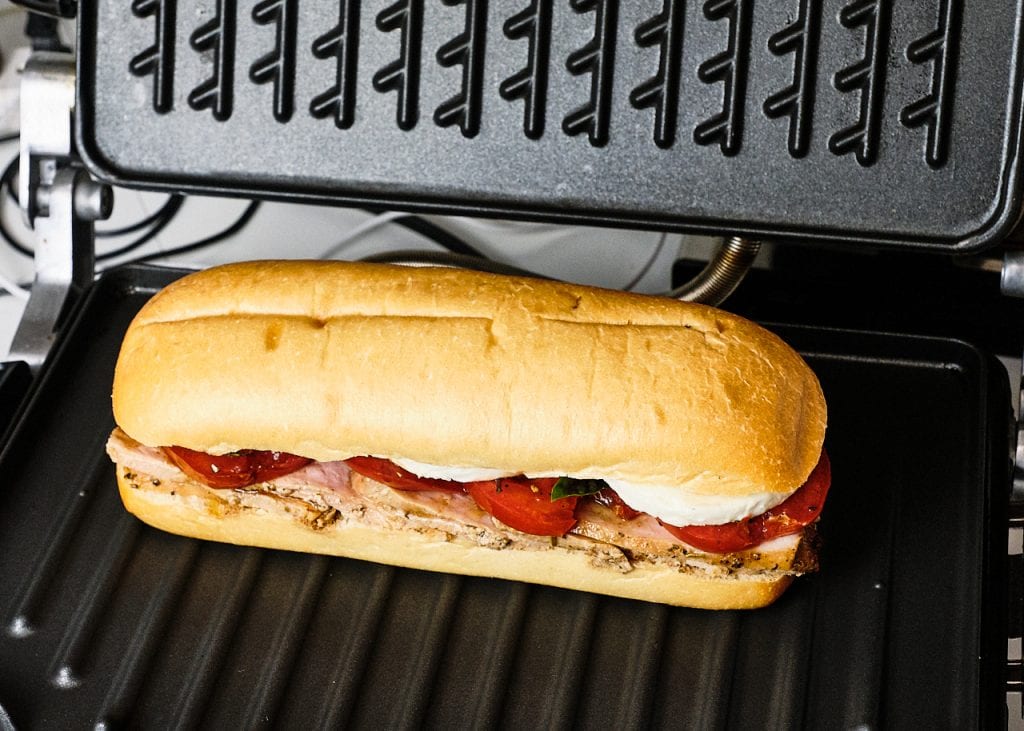 If you don't own a press, no big deal. Just use a big skillet. Heat it up, add a little olive oil, and then toast your panini one side at a time; just be sure to press down on it a bit. I cooked the panini in the press for about 5 minutes.
And there you have it! Eat dinner and enjoy. I served ours with a little baby arugula on the side. The greens were dressed with a squeeze of fresh lemon, a splash of extra virgin olive oil, and a pinch or two of salt and pepper.
Win a Trip to Wine Country
If you are feeling inspired and want to create your own quick dish using Smithfield® Marinated Fresh Pork, you could win a trip! Smithfield® and Gallo® have a sweepstakes going right now where you can win a 3-night / 4-day trip for 2 to Wine Country in Napa Valley, CA. How do you enter you ask? Simple! Head over to the Smithfield® Real Flavor Real Fast page and submit your tips for making dinner in 30 minutes or less using Smithfield® Marinated Fresh Pork. That's it!
Get Social with Smithfield®