Grilled S'mores Pie Recipe
This Grilled S'mores Pie Recipe is the best way to use your grill on Fall. My kids and I love s'mores, there's something about how crunchy and chewy and melty they are that makes us crave them every single weekend, and since I'm a good dad I'm always trying to make some for them (and who am I kidding? for me too!).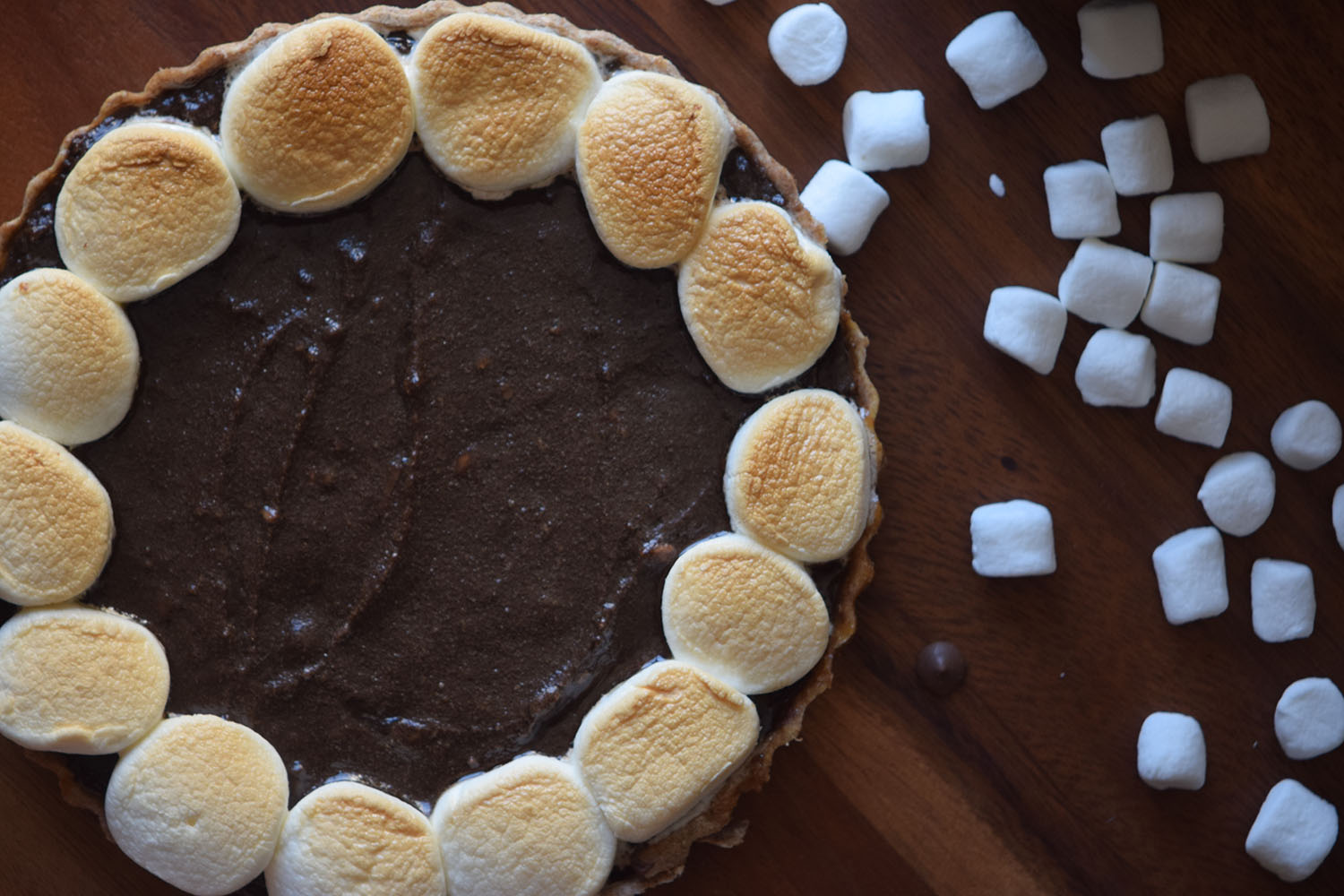 But I'm not always looking for the perfect moment to make s'mores, I'm also looking for the best ways to incorporate them into our life. We've made s'mores pancakes, s'mores waffles, and lately batches and batches of this grilled s'mores pie.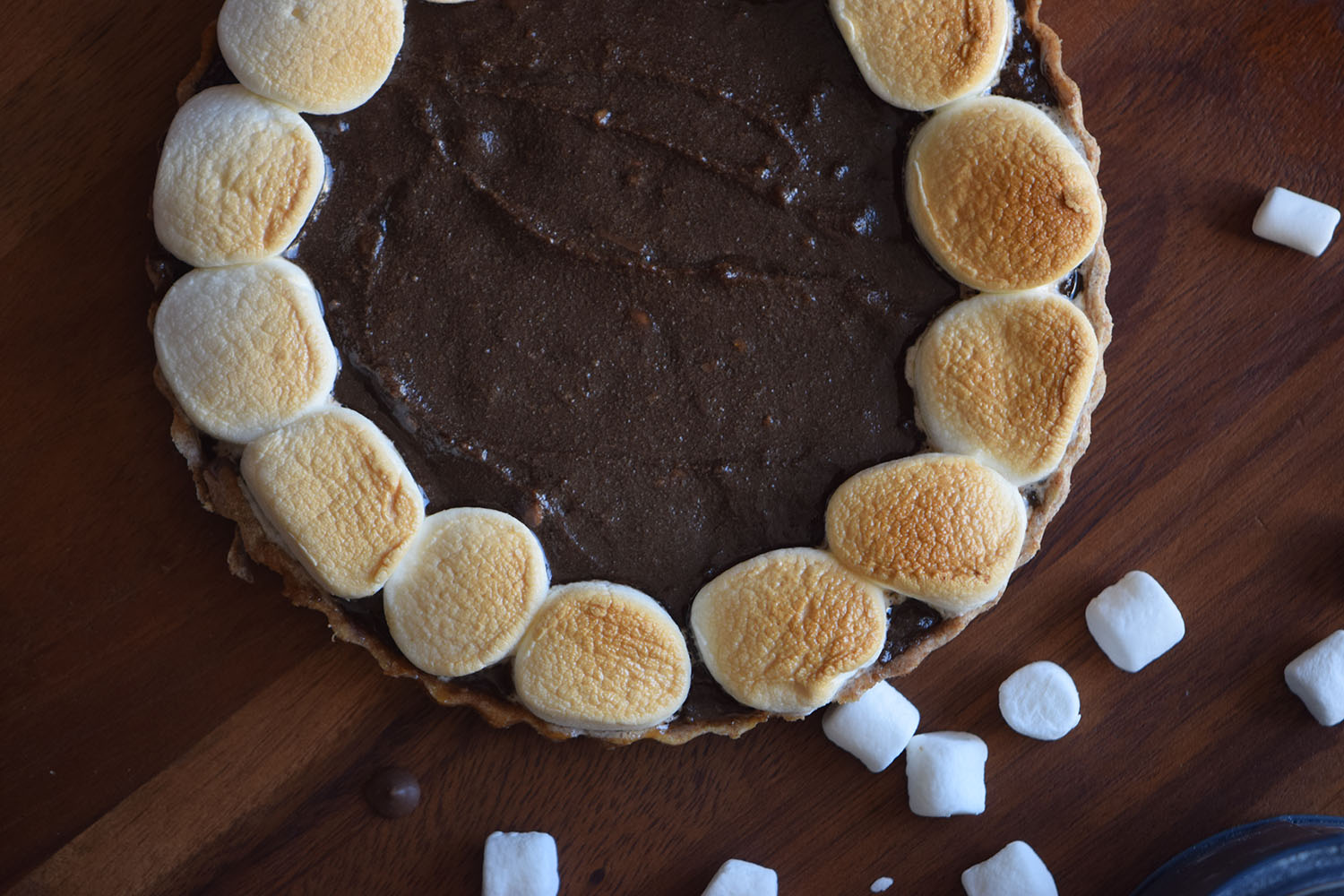 This grilled s'mores pie actually has all my passion merged into one (it would only need bacon to be complete). It's grilled which is my favorite cooking method, it's full of chocolate, it has a ton of melty and sticky marshmallows, and it's super easy to whip up at home. You don't need to be a master chef or to know your way around the kitchen to make this, and that in my opinion is what makes it so perfect.
The reason why this is so delicious is because it's grilled! That's also the reason why this is so easy to make. If you've never grilled your dessert before you are missing big time because the flavors get a million times better! I mean if you do it right (and doing it right is easy pal), you get all the smoky flavor from your grill which amps up your dessert to the next level.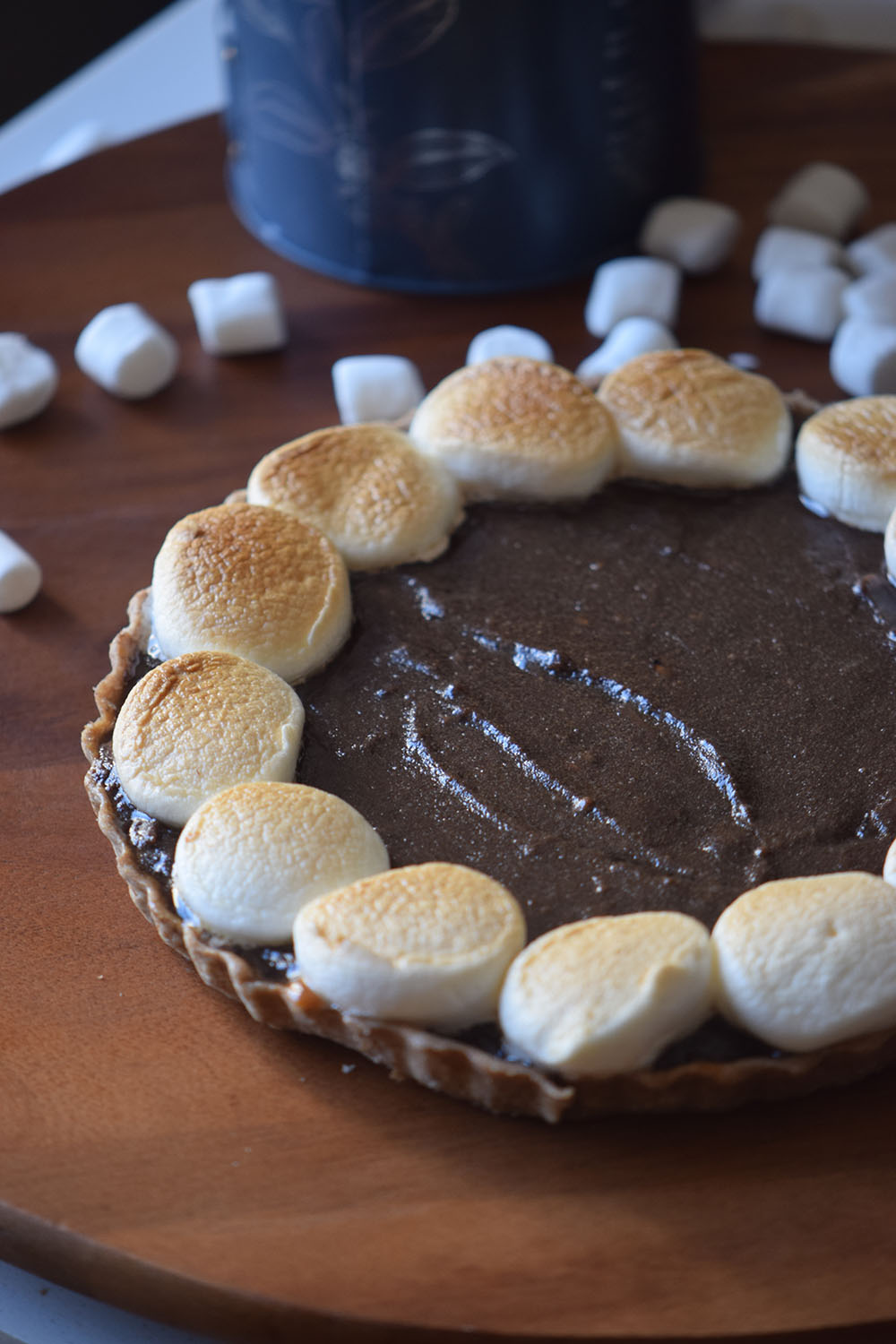 You can then serve this as is (because it's mouthwatering on its own), or if you are feeling like amping it up even more, serve it with a huge scoop of chocolate bacon ice cream on top.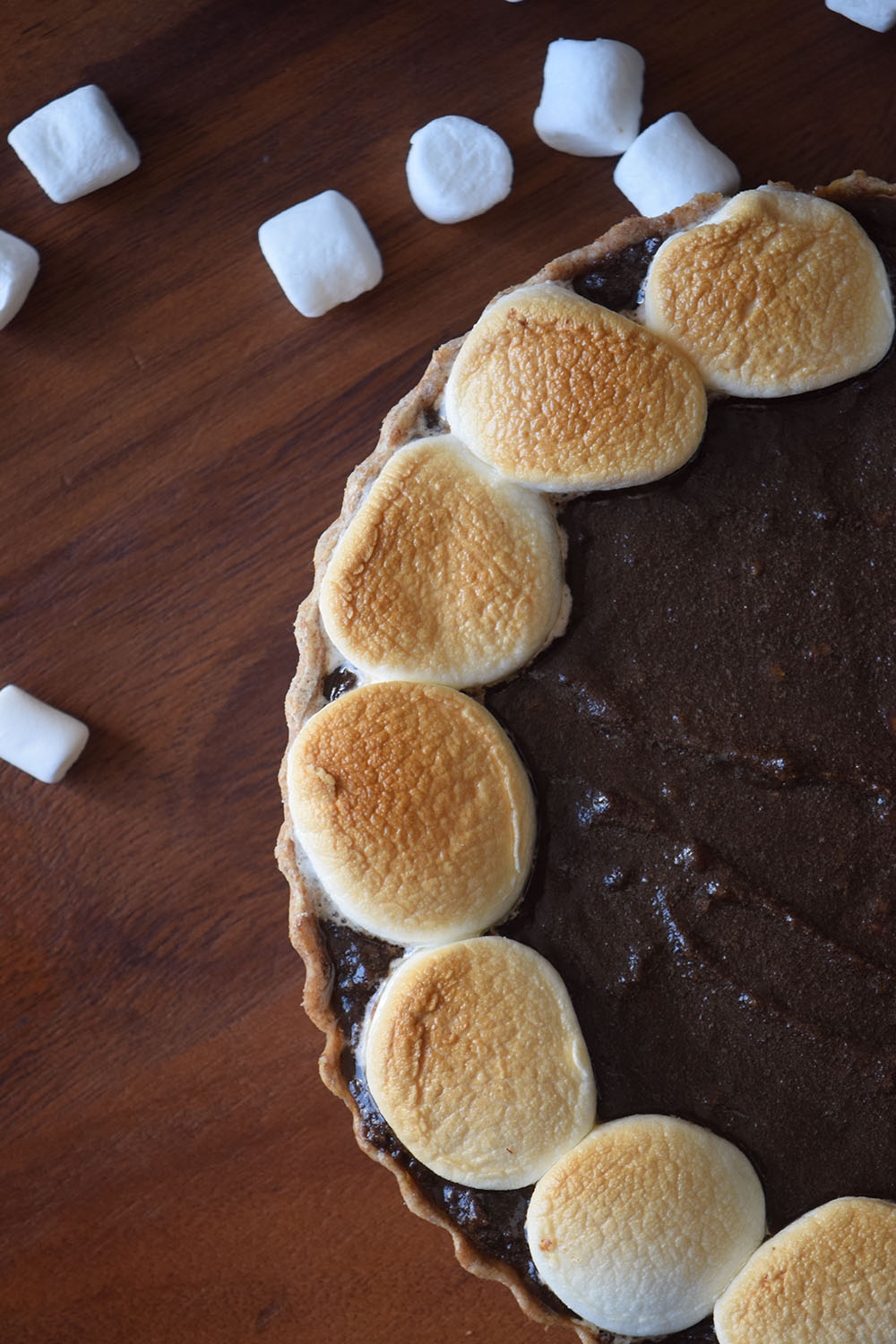 Grilled S'mores Pie
Ingredients
1 Pie crust

2 Cups chocolate chips

1 Cup crushed cookies

¼ Cup milk

1 Tbsp cornstarch

¼ Cup marshmallow fluff

Large marshmallows to taste
Directions
Preheat grill to 350F.

In a saucepan over medium heat melt the chocolate with the milk, cornstarch, and marshmallow fluff.

Turn off the heat and incorporate the cookies. Stir to combine.

In a skillet place the pie crust, pour the chocolate mix, and top with the large marshmallows.

Transfer the skillet to the grill and cook until done.

Serve and enjoy. We hope that you love our Grilled S'mores Pie Recipe.