This is the perfect dessert idea to share with your family and friends after a hot day spent grilling outdoors. This grilled cake sundae is a super versatile recipe that you can top with almost anything you have in your fridge and you love and it's one of those things that the whole crowd will love.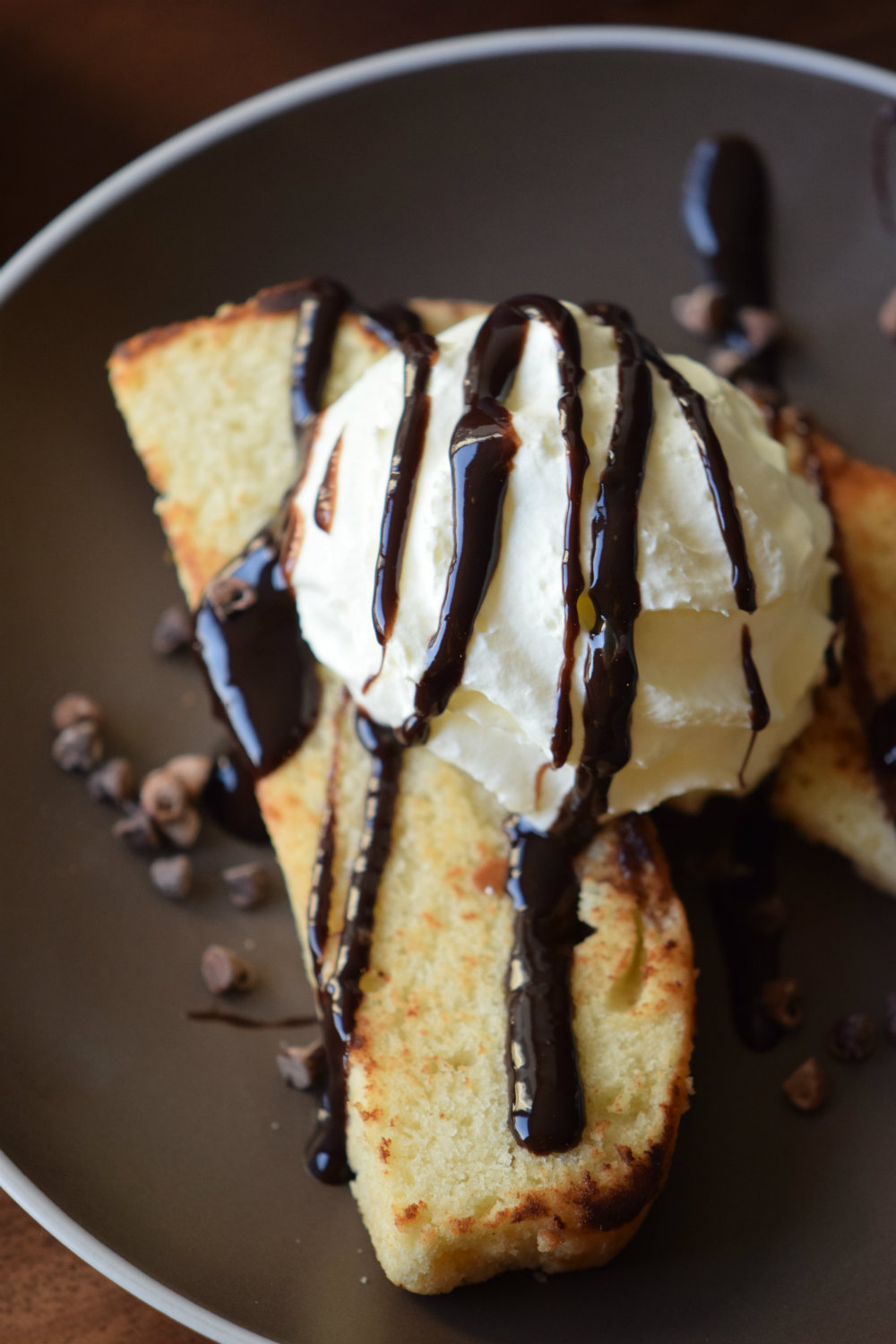 You can go the full DIY route and bake the cake from scratch (ingredients and direction at the bottom) or you can make it easy on yourself and take care only of the grilling and filling with tasty things side.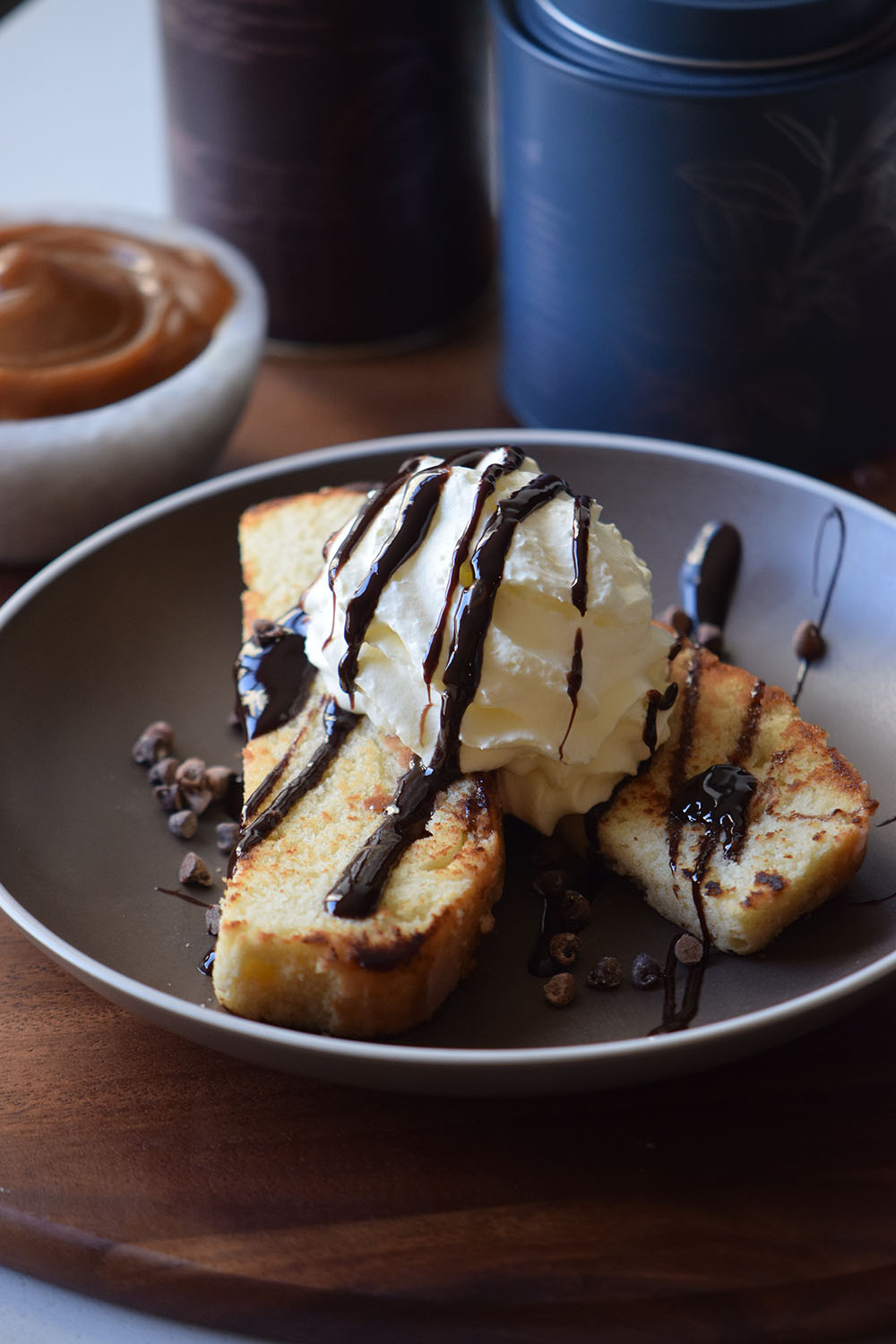 If you decide to go with the grilling, then just buy some cake from your local supermarket. Sturdy cakes like pound cakes will work better for the grill since they hold up better, which basically means that your cake will not end up in crumbs in the bottom of your grill.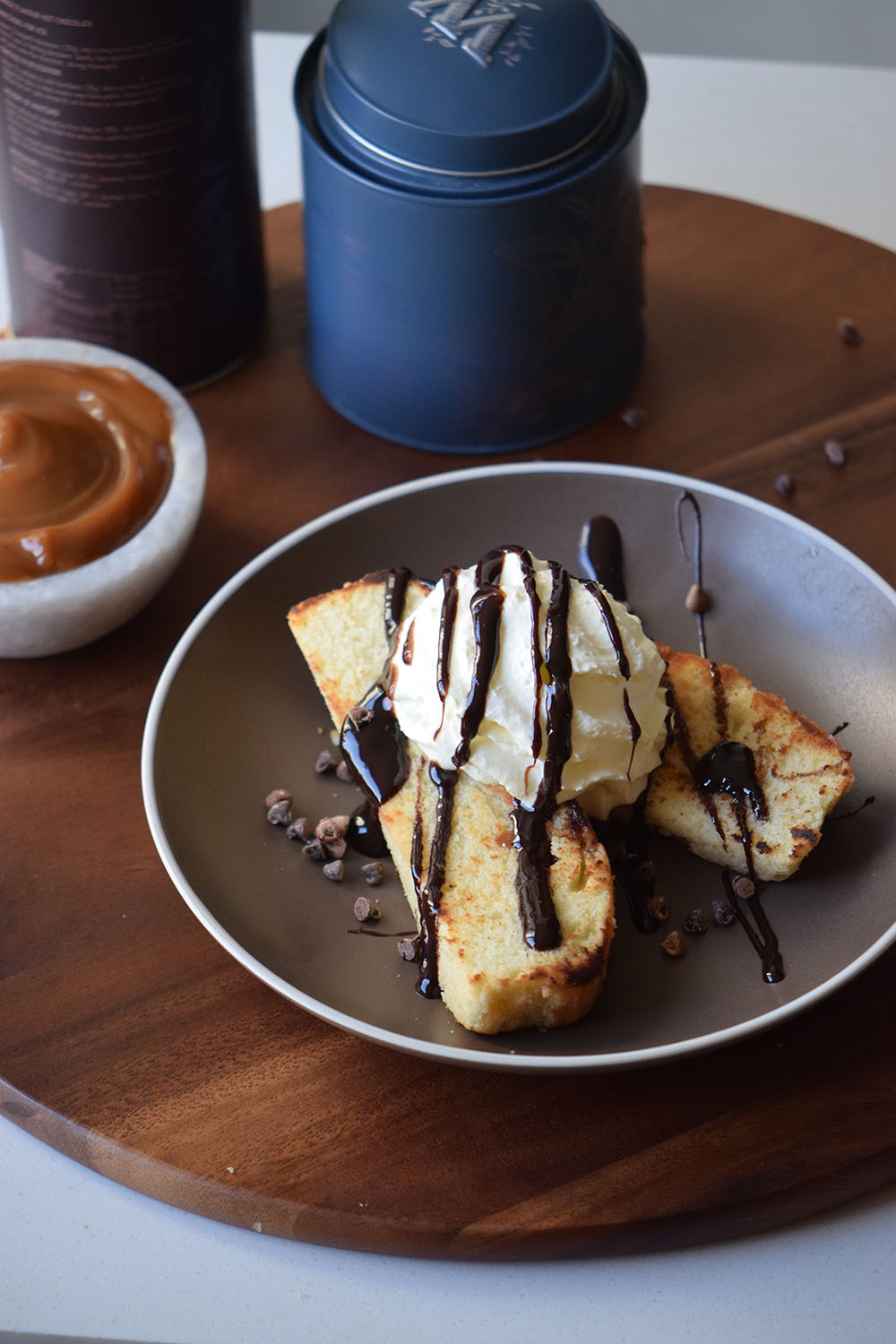 Cut thick slices of the cake and place them directly on your grill for a couple of minutes on each side, in my opinion, the smoky flavor is what packs this cake with a punch.
Serve the cake straight out of the grill, trust me when I say this is better enjoyed when it's hot. Then comes the time to top it. I always top the ones I make for my family with whipped cream and a generous drizzle of chocolate syrup. Easy, straight and to the point.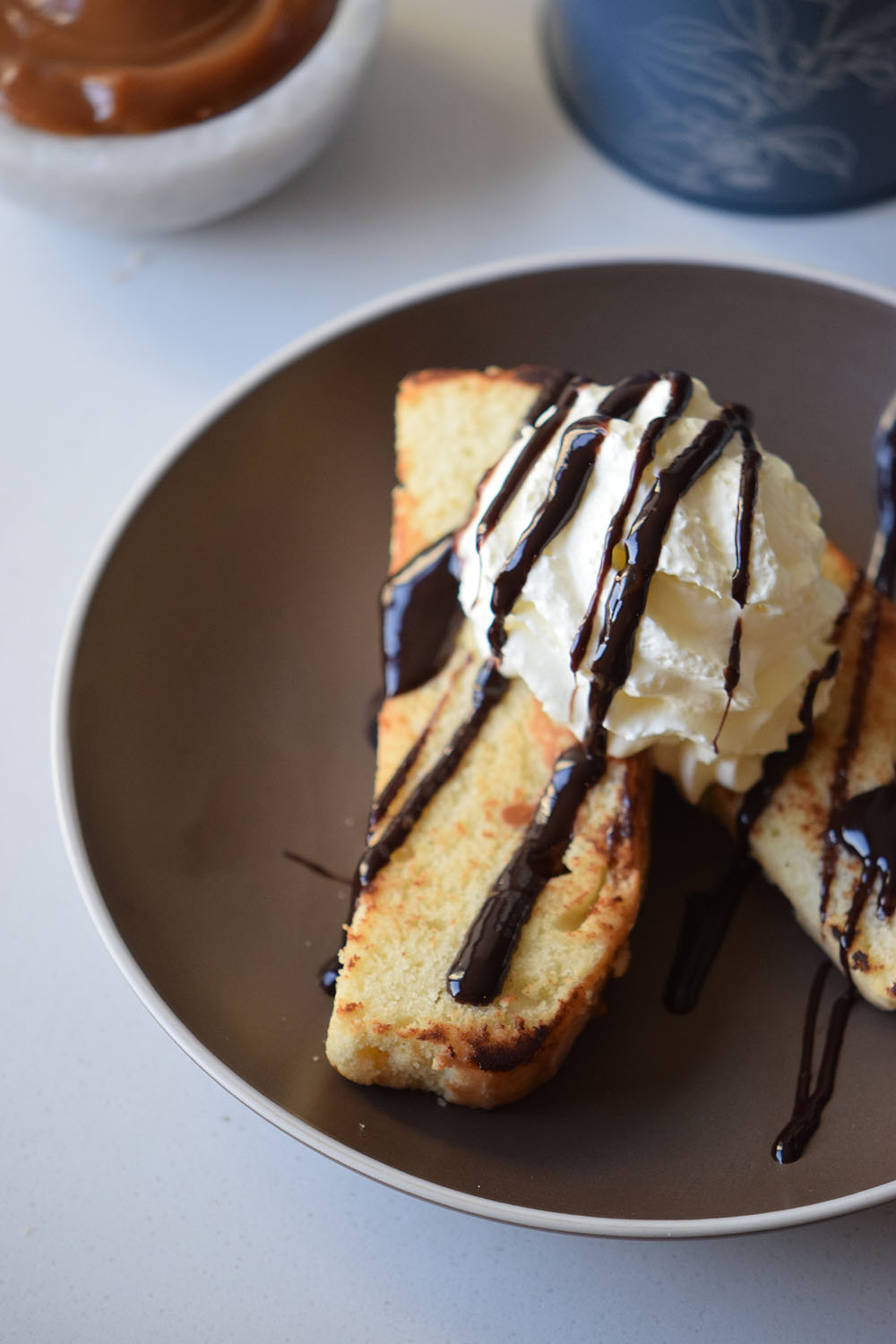 You can also serve it with a couple of scoops of ice cream, some banana coins, and a maraschino cherry if you want to make it a full grilled cake sundae.
If you have some leftover cake, you can still use it the next day for another grilled dessert. Cube it, add some marshmallows and chocolate chunks and wrap everything in aluminum foil. No need to throw away anything when you have a grill close.
Grilled Cake Sundae
Using store bought cake
Ingredients
2 Thick vanilla cake slices
1 Cup chocolate syrup
Whipped cream to taste
Directions
Place the cake slices on a grill, skillet, or pan over medium heat.
Grill for 4 minutes or until brown.
Cover with chocolate syrup swirls.
Top with whipped cream.
Serve and enjoy.
Making the cake from scratch
Ingredients
1 Egg
3/4 Cup flour
1 Tsp baking powder
½ Cup sugar
¼ Cup butter
¼ Cup milk
1 Tsp vanilla extract
For the Topping: 3 Cups peanut butter
Directions
Preheat the oven to 350 degrees.
Place all the ingredients in a bowl.
Use a mixer to mix them until there are no lumps left in the batter.
Grease a cake pan and pour the batter into it.
Bake for 40 minutes or until done.
Once the cake is done, remove from the oven and let it cool for 5 minutes.
Carefully remove the cake from the cake pan and let it cool for 25 minutes.
Once cooled cut in thick slices and grill for 4 minutes or until brown.
Cover with chocolate syrup swirls.
Top with whipped cream.
Serve and enjoy.