Dove Men+Care Antiperspirant Deodorant
Among the vast amount of hygiene products on the market for men, there is one that stands out for its strength and durability; Dove Men+Care Antiperspirant Deodorant. For the man on the go, it gives 48-hour sweat and odor protection that's tough on sweat, but not on skin. It's clinically proven non-irritant formula soothes and conditions skin along with moisturizing to protect against skin irritation.Deodorant is such an important part of our everyday lives although it is often an afterthought.  This is our Dove Men+Care Antiperspirant Deodorant review.
This men's deodorant offers a selection of invigorating and refreshing scents including:
Clean Comfort
Aqua Impact
Cool Silver
Extra Fresh
and unscented.
Dove deodorant offers a dry spray antiperspirant bottle or the traditional antiperspirant stick.
Make the Dove choice
With many men's deodorant options on the market, dove deodorant offers a stand out product to keep you dry and refreshed all day long. This dermatologically tested men's 100% alcohol-free antiperspirant deodorant has won many awards for achievements in its field:
Nominated by Men's Health magazine as one of the 2015 Men's Health Grooming Award winners.
Esquire magazine's June 2016 edition nominated as one of the top 10 best men's deodorants to help smell good even when sweating.
Askmen.com in August 2016 for Best Spray Conformists, suggesting that Dove has resurrected spray antiperspirants.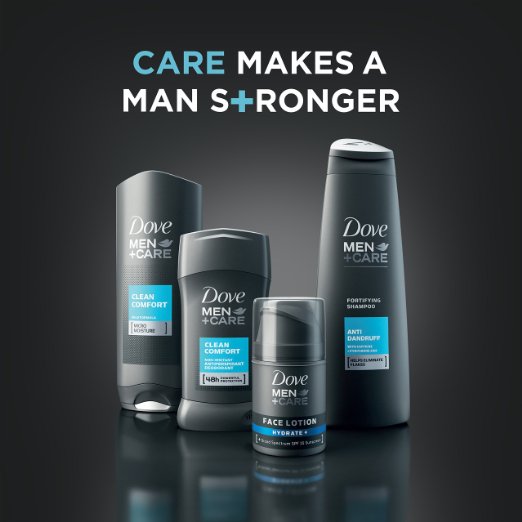 Dove Men+Care Antiperspirant Deodorant has proven to provide odor and skin protection with a variety of scents to appeal to any man. This continual award-winning deodorant is affordable on any budget and will keep your underarms fresh in any condition. We hope that you enjoyed this Dove Men+Care Antiperspirant Deodorant review.