Copycat Tagalong Cookies Recipe
Who doesn't love a good Girl Scout Cookie? I know that I do. I remember as a kid and my mother would buy cases of Girl Scout cookies.  She would freeze them to insure that she had a supply year round, that's how revered these cookies were in our houshold. I would go so far to say that for my family Girl Scout cookies are as much a part of the fabric of America as apple pie.  Since Girl Scout cookies are only available one time per year, we thought that we would share this Copycat Tagalong Cookies Recipe.  It features all of the greatness of the original cookie.  So grab your apron, it is now time to get cooking!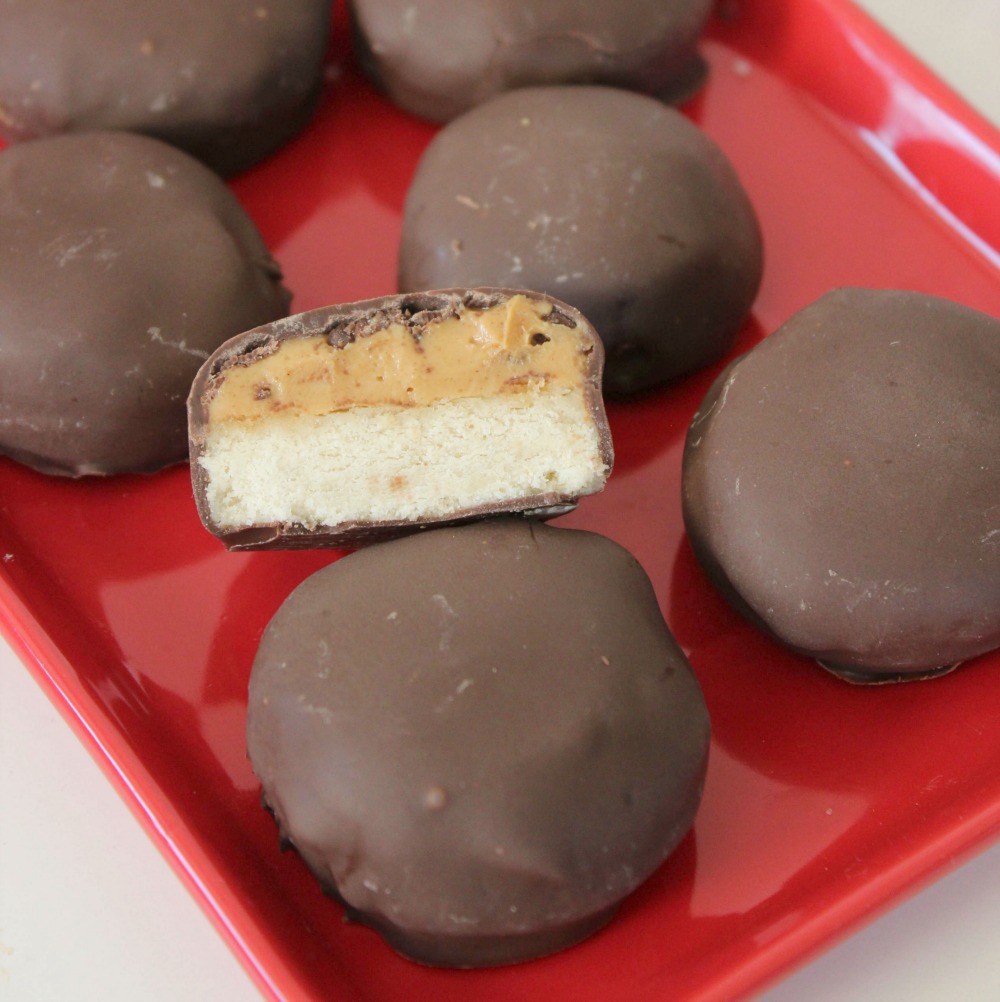 Copycat Tagalong Cookies Recipe
Ingredients
2 cup Flour
1 cup softened Butter
1/2 cup Sugar
2 tbsp Milk
1/2 tsp Salt
1/2 tsp Vanilla
1 1/2 cup Peanut Butter
3/4 cup Powdered Sugar
8 oz Dipping Chocolate
Directions
Line baking sheet with parchment paper. Preheat oven to 350.
Cream together butter and sugar until fluffy. Gradually add in the flour and salt. Add the vanilla and milk and mix until blended.
Roll out dough to 1/4″ thick and cut about 2″ round cookies. Place on prepared sheet.
Bake for 12-15 minutes, until the cookies are lightly browned. Leave on the baking sheet for 2-3 minutes before transferring to cooling rack.
Mix together the peanut butter and powdered sugar.
Line baking sheet with parchment paper. Spread the mixture on top of each cookie and place in freezer for 10 minutes.
Melt chocolate by microwaving 45 seconds, stirring and repeating until melted and smooth,
Dip cookies in the chocolate and lift out with a fork shaking off excess. Place the cookies on prepared sheet and allow to set.