Chocolate Cookie Bars Recipe
I have to admit with you all, that I'm not a big fan of desserts. Sure I like to eat them, cooking them? Not so much. Let's say that spending time baking something is not on my list of favorite things. However, every once in a while I find a recipe that I absolutely need to make like these Chocolate Cookie Bars recipe, and I hop on the baking bandwagon with both feet.
This Chocolate Cookie Bars recipe is simple to make and really delicious. They are also the perfect dessert or snack to whip up for us that don't love to bake. The base is chewy and crunchy (everything a good cookie should be) and the topping is parts peanut butter parts grated chocolate because honestly more chocolate is always a good choice.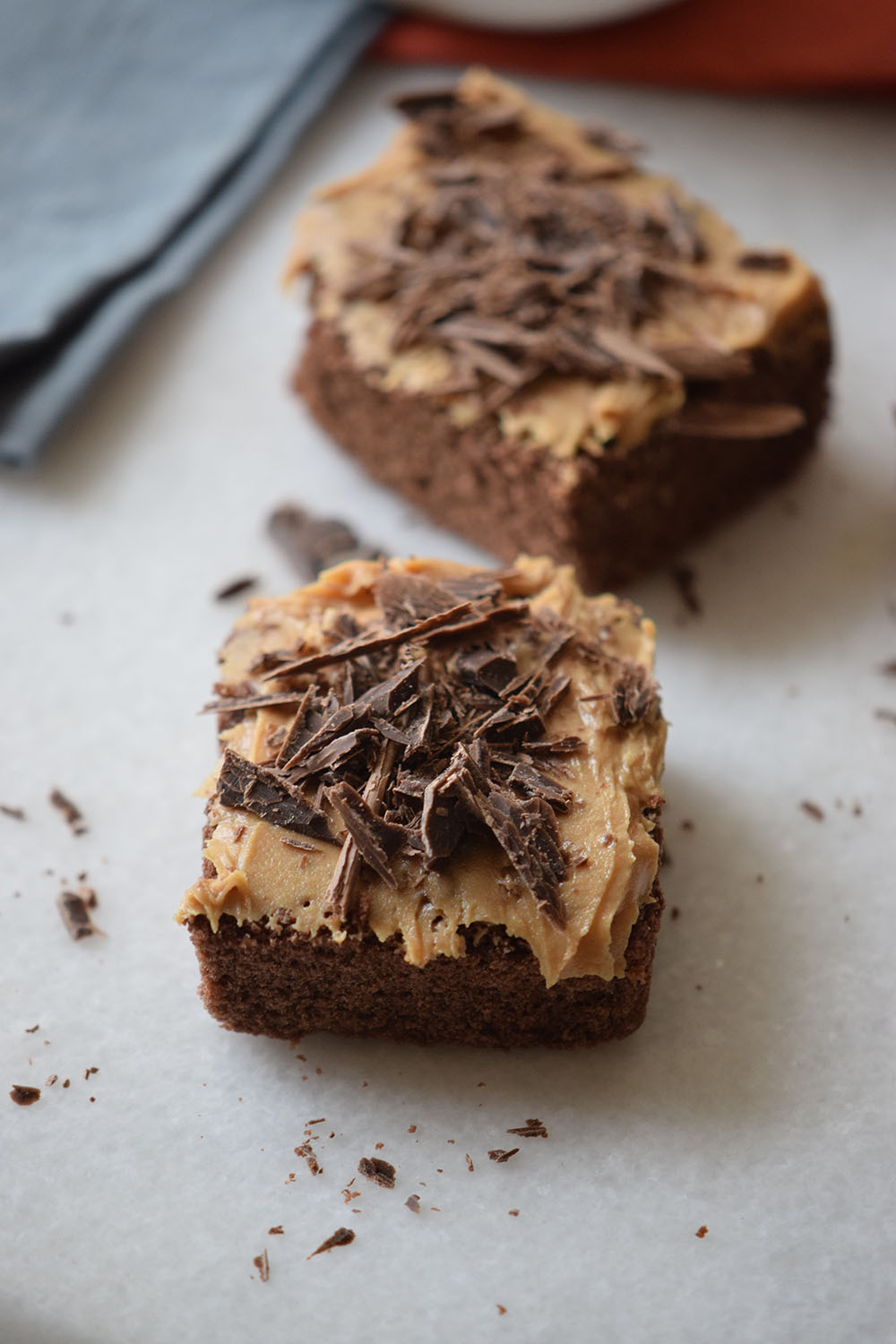 So how can a guy who doesn't bake whip up this? Easy, mainly because this recipe is easy. But here are a couple of things that you need to keep in mind.
1. Start with a preheated oven. Yeah, I know it sounds like something that doesn't make a difference at all but at least the cooking time is faster and that's always a good thing in my books.
2. Mix everything into a bowl. I know that most recipes ask to mix things in specific order but let's keep it easy ok? Just throw everything into a bowl and mix until it looks cool.
3. Bake (no need to say anything else about this)
4. Cover with as much peanut butter as you can and then add some shavings on top to decorate.
And that's pretty much it. Chocolate Cookie Bars baked by yourself, in no time. And in case you are wondering they are one of those recipes that're an incredibly crowd favorite.
Chocolate Cookie Bars
Ingredients
1 Cup flour
½ Cup butter
1 Cup milk
2 Eggs
¼ Cup cocoa powder
½ Cup chopped cookies
1 Tsp baking powder
½ Cup peanut butter
½ Cup chocolate shavings
Directions
Preheat oven to 375ºF.
In a bowl, mix flour, butter, milk, cocoa powder, eggs, chopped cookies, and baking powder.
Stir until ingredients evenly combine.
Pour batter into a greased baking pan.
Bake for 30 minutes.
Remove from oven and allow it to cool.
Cover with peanut butter and chocolate shavings.
Cut into bars.
Serve and enjoy.