I believe that every guy should master 3 recipes: A great steak, an ice cold cocktail and a crowd favorite dip. Even if you don't like to cook or don't find yourself often in the kitchen, those 3 recipes are all you need for date nights, game watching parties and get-togethers with friends. This BBQ Chicken Dip is the dip recipe that I find myself making again and again.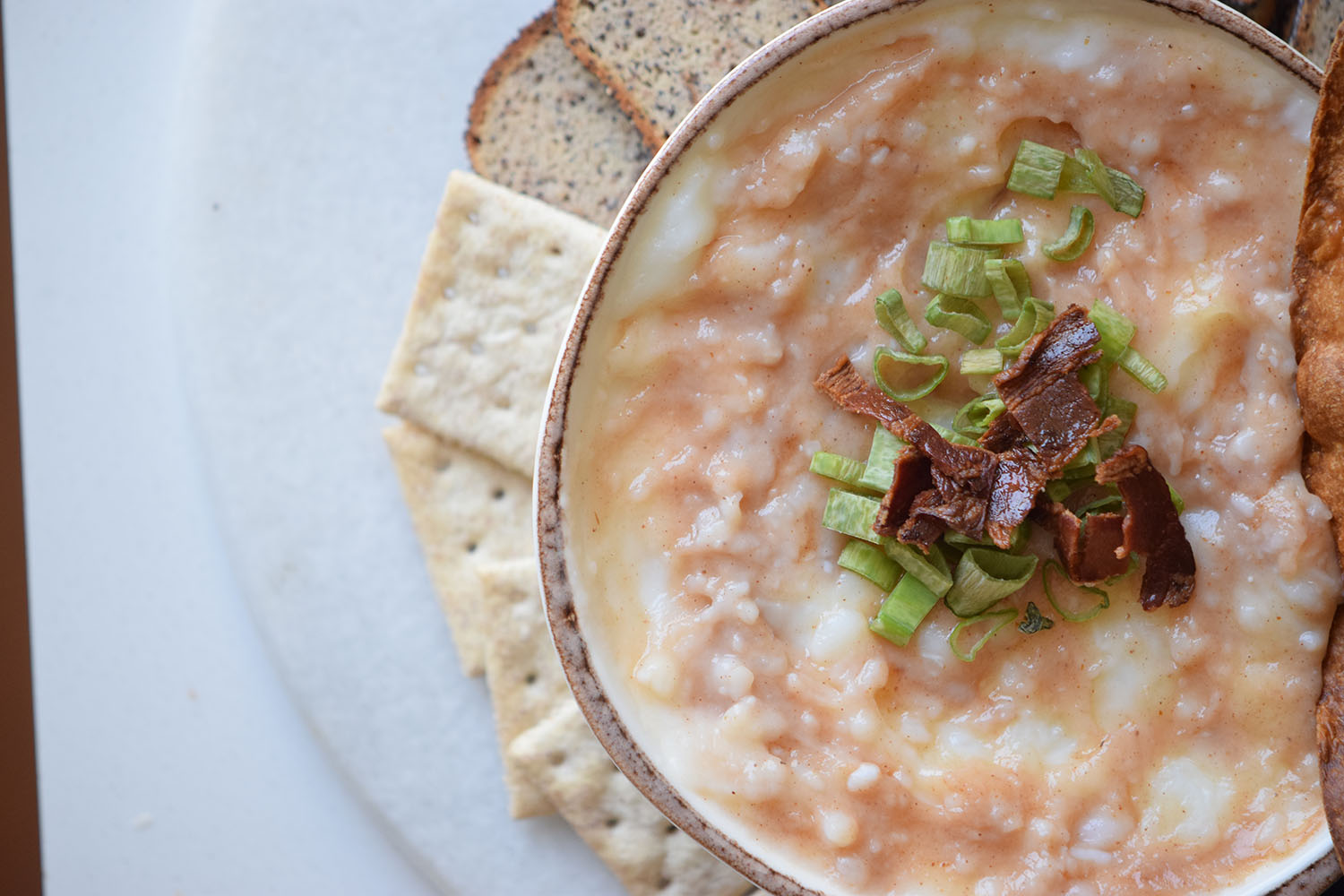 To say that is delicious is a huge understatement, this recipe is packed with flavor, is creamy and has all the things a good dip recipe should have: flavor, thick and spreadable consistency and that easy to make factor that in my opinion is a must.
Also, you don't need a lot of ingredients to make it, but rather a couple of tried and true favorites that should already be staples in your fridge like chicken breasts, bacon, BBQ sauce, cream cheese, shredded cheese, onion and salt and pepper + some green onions to decorate and add another punch of flavor. That's all you need.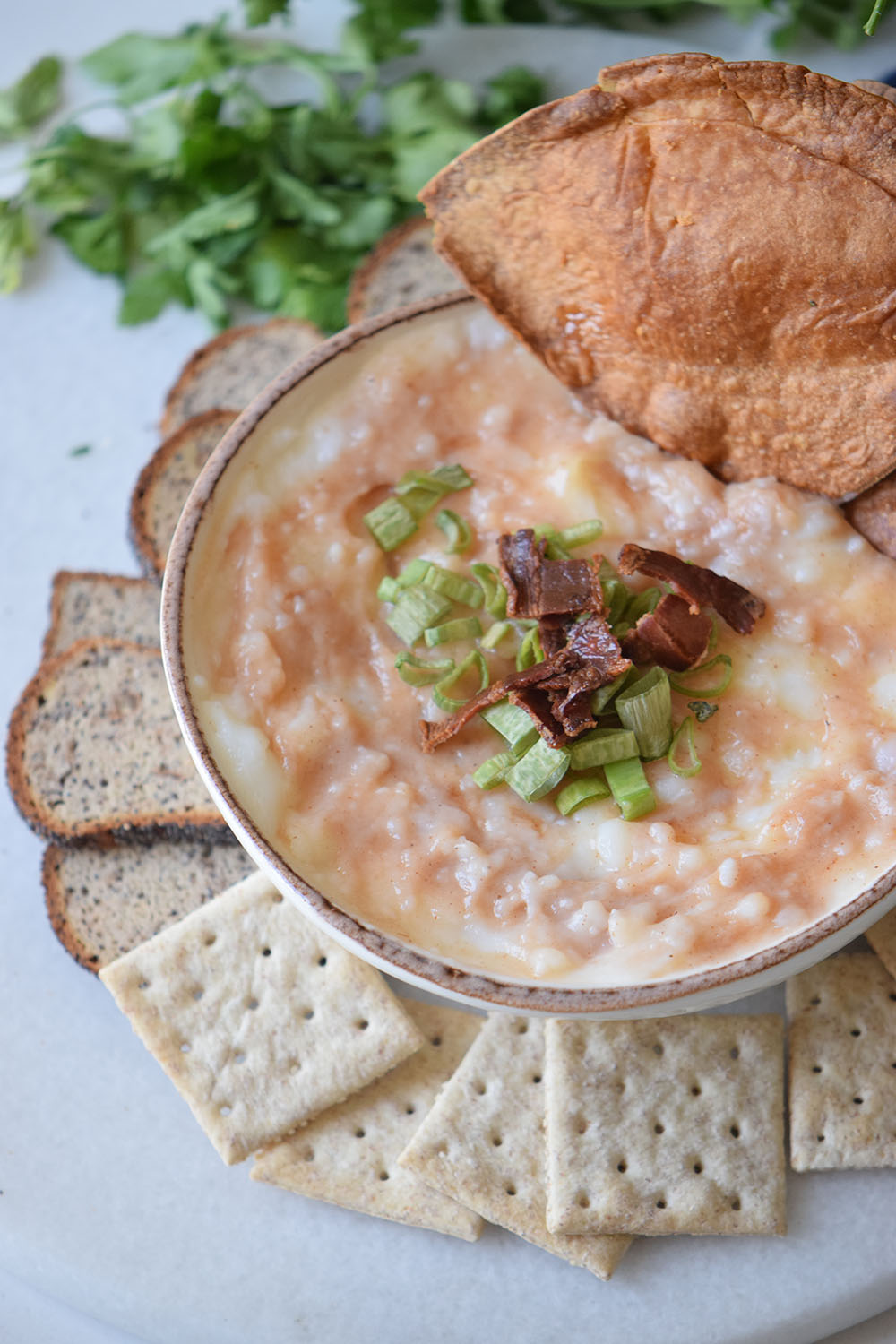 The other great thing that this BBQ Chicken Dip has is that you can make it ahead of time. Usually, I prefer to plan ahead so for me an appetizer that can be made ahead is a must for any party or gathering that I'm organizing, after all, I don't want to be thinking about it before everyone arrives.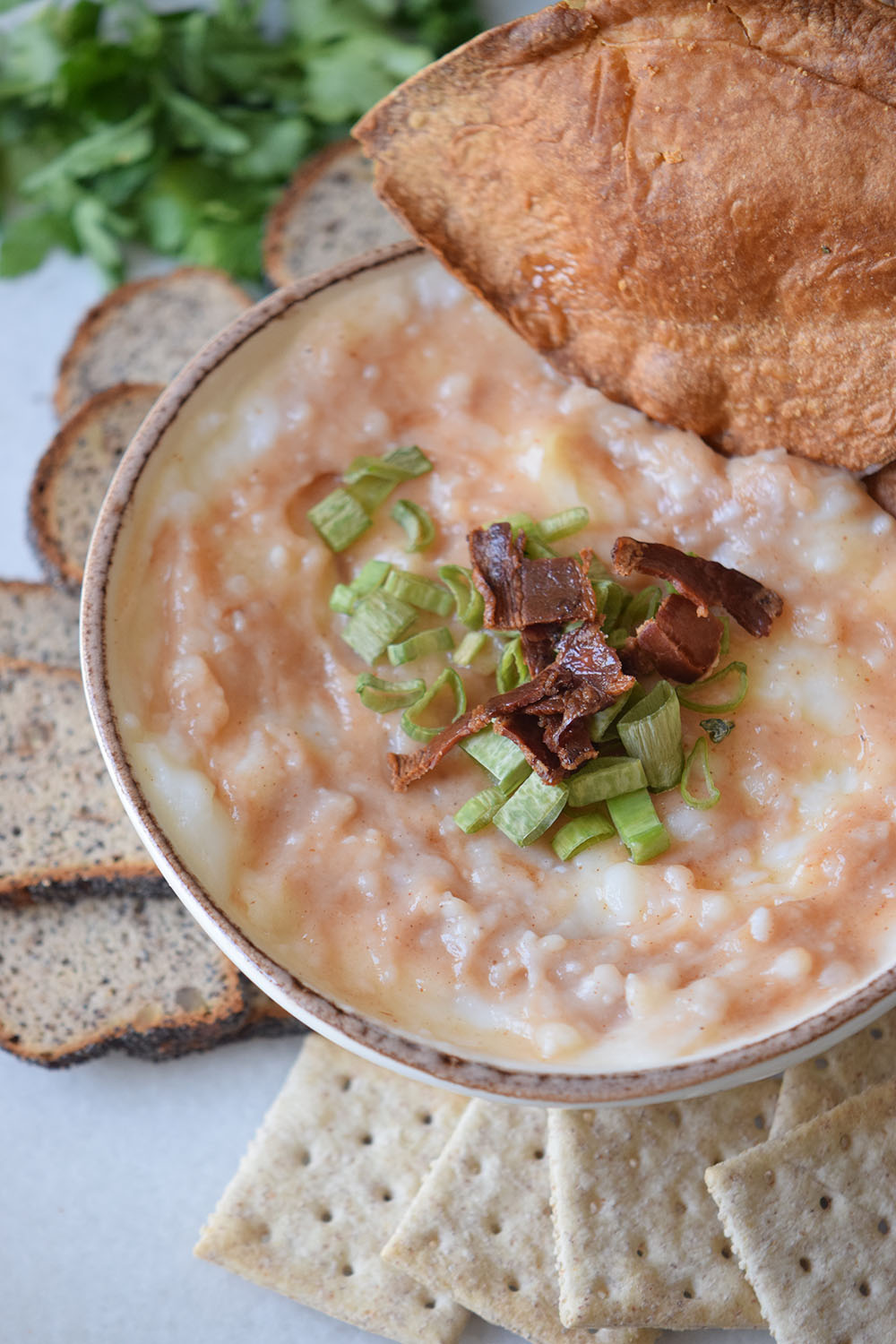 The other great thing? You can serve it with anything and everything! This dip is so versatile that it goes great with nachos, bread, vegetables, and even toasted tortillas. Don't worry a lot about what to serve it with because it will only be a vehicle to transport it. When you have a dip this good you don't need to worry about anything else.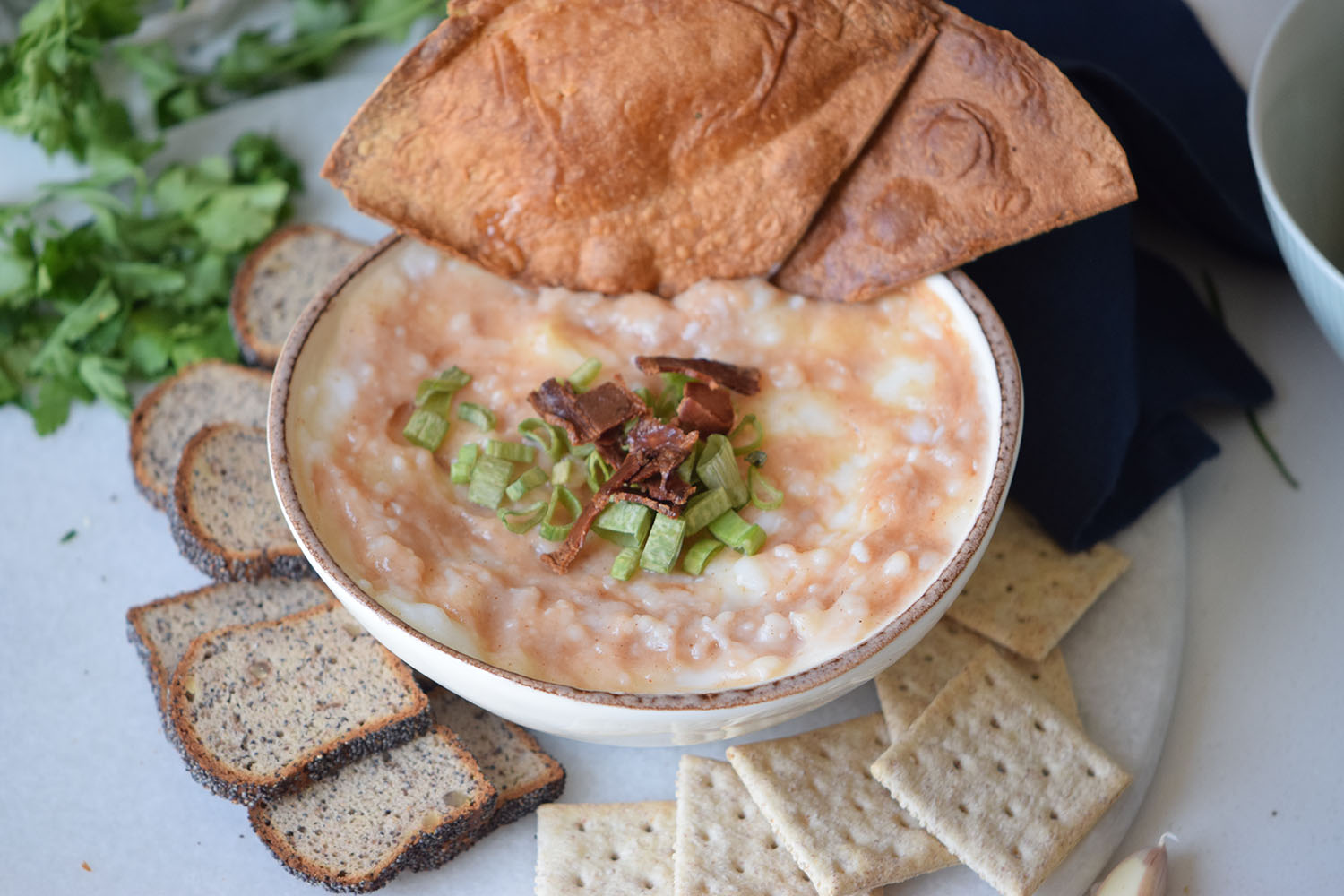 BBQ Chicken Dip
Ingredients
½ Pound chicken breasts

3 Bacon strips

½ Brick cream cheese

½ Cup BBQ sauce

1 Onion, chopped into small pieces

1 Cup shredded white American cheese

Salt and pepper to taste

Chopped green onions, as garnish
Directions
In a skillet over medium heat, cook the chicken for 8 minutes each side or until golden.

Transfer to a cutting board and cut it into small pieces, set aside.

Chop the bacon and cook it in a pan over medium heat for 6 minutes or until crispy. Set aside

Optional: soften the cream cheese taking it to the microwave for a couple of seconds.

In a bowl, mix the cream cheese, white American cheese, BBQ sauce, salt, and pepper.

Incorporate the onion, bacon and chicken

Transfer to a serving bowl and garnish with green onions and some bacon.

Optional: Cover and take to the fridge for up to 3 days.

Serve and enjoy.
Save