Bacon Huevos Rancheros
If you've been a reader around here for a while then you probably already know that I could eat bacon for every meal. Yes, just like my sidebar says I'm powered by bacon badassery all day every day. So obviously when I make breakfast, I add bacon to it, enter these bacon huevos rancheros that you should make right now.
This is one of those heavy recipes that's especially good after you spent a night out or if you want to fuel up for a packed day. This is full of cheese, bacon, with just a hint of spiciness and served with a generous side of chips I mean that pretty much makes it the best breakfast in the world if you ask me.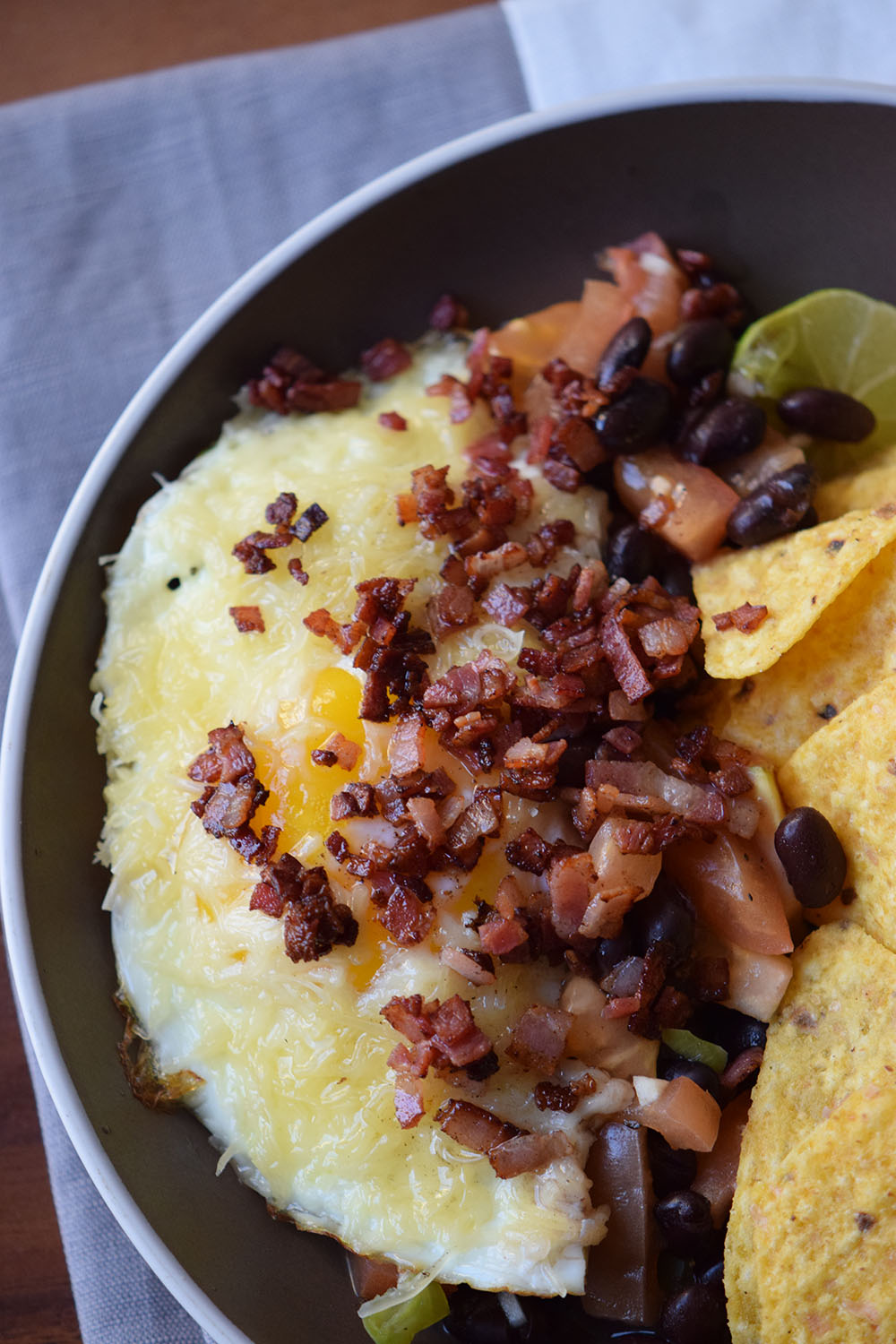 The recipe is really simple as well, is one of those recipes that pretty much consists of throwing everything into a pan and waiting for it to works its magic. The ingredients? Diced tomatoes, jalapeños (this is Mexican, after all), beans, eggs, cheese and bacon. Let's be honest, you probably have all that in your kitchen already.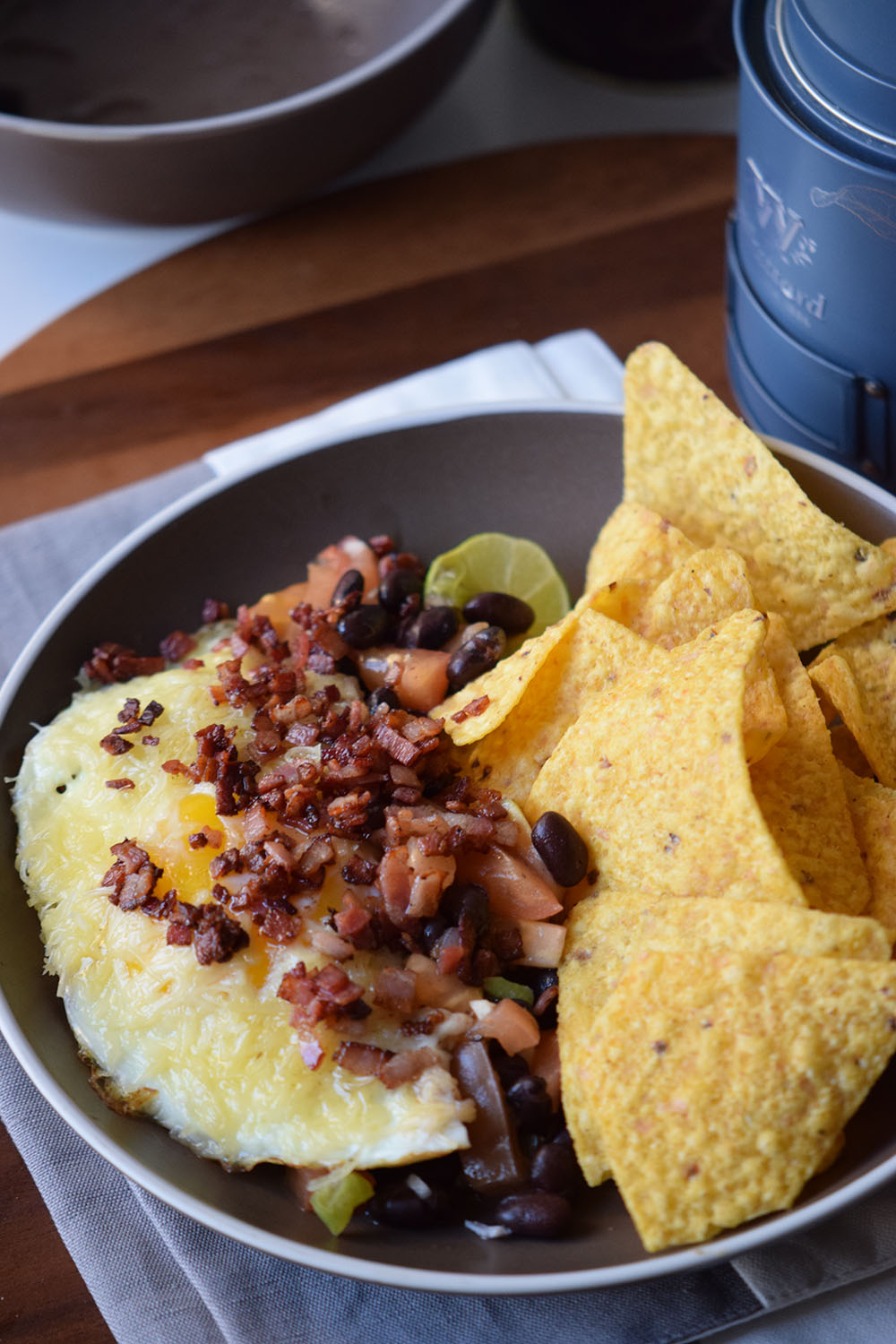 Then it's just a matter of placing the tomatoes, jalapeños, beans, and cheese in a pan. While they are cooking fry a couple of eggs and the bacon and then just mix everything up.
However, you need to keep one thing in mind, the bacon is the spotlight of this dish, so make a good one. Cut a couple of bacon strips really small, you want them to be everywhere on your bacon huevos rancheros and not only in a couple of spots, so the tinier the better. Then place in a pan and cook over medium heat until they are sizzling and look crunchy. Crunchy is the way to go here.
Pair with a side of chips and you are done.
Bacon Huevos Rancheros
Ingredients
Pepper to taste
1 Diced tomato
1/4 Cup jalapeños, chopped
1 Cup black beans
2 Eggs
2/3 Cup cheese
4 Bacon strips, finely chopped
Directions
Fry the bacon in a pan over medium heat until crispy.
While waiting, fry the eggs in a pan over medium heat.
In a separate pan or skillet place the tomatoes, jalapeños, beans, and cheese and cook over medium heat for 5 minutes.
In a dish serve the tomato and beans mix, place the eggs on top, and top with the crispy bacon.
Serve with chips and enjoy this Bacon Huevos Rancheros Recipe.