Pork has got to be one of the most requested meats in this house. While I am a steak lover, I still really enjoy pork and nothing is better to me than meat on a grill. Grilling brings out some amazing flavors in both meat and vegetables.
This pork recipe is super simple and absolutely delicious. My kids have already asked for it again and we just made it the other night. I like to always make a little extra for leftovers or to create another dish. However, this Citrus Glazed Rotisserie Pork Recipe was gone the first night. It really was that good.
Citrus Glazed Rotisserie Pork
Ingredients
1 to 2 medium sized pork loins (usually this is one package at the store)
1 small orange or 2 clementines
¾ cup barbecue sauce
3-5 tablespoons cherry jam
Directions
Zest one clementine or half of the orange and then thin slice the citrus.
Heat the barbecue sauce, jam and zest in a small pot on the stove until it has started to come to a boil, then turn down and let the sugars caramelize a little bit as it reduces.
Place the pork loins in the rotisserie wrack and preheat the grill to roughly medium heat .
Coat the pork loins in the sauce and then place on the grill. The cook times will widely very depending on the size and thickness of the pork loins along with the temperature of the grill. You'll want to cook the pork until you hit the recommended temperature. For us this took about 30 minutes.
Baste the meat every 5 to 10 minutes until it is done or the sauce is gone.
Once you have hit temp, let the meat rest off the grill and covered with foil for about 10 to 15 minutes.
We sliced ours and enjoyed it with roasted potatoes and sautéed squash.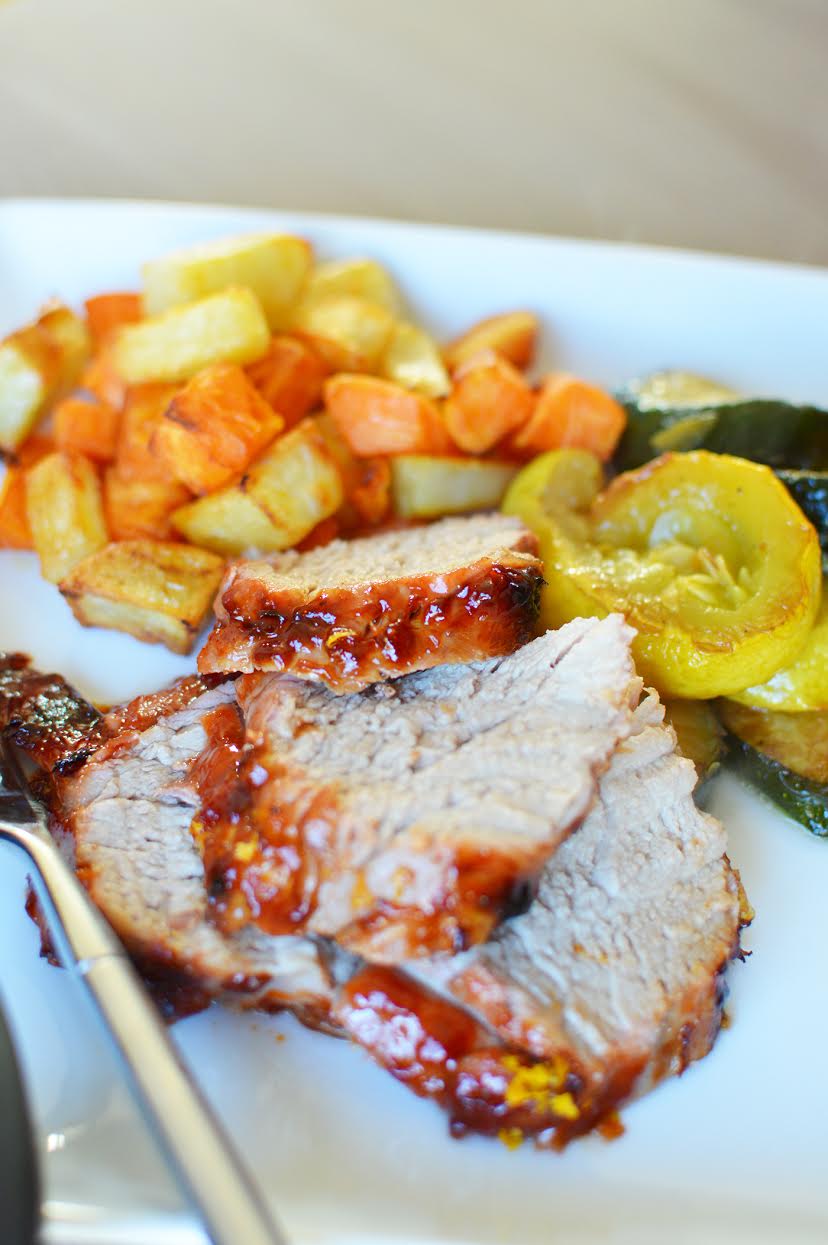 Facebook Comments